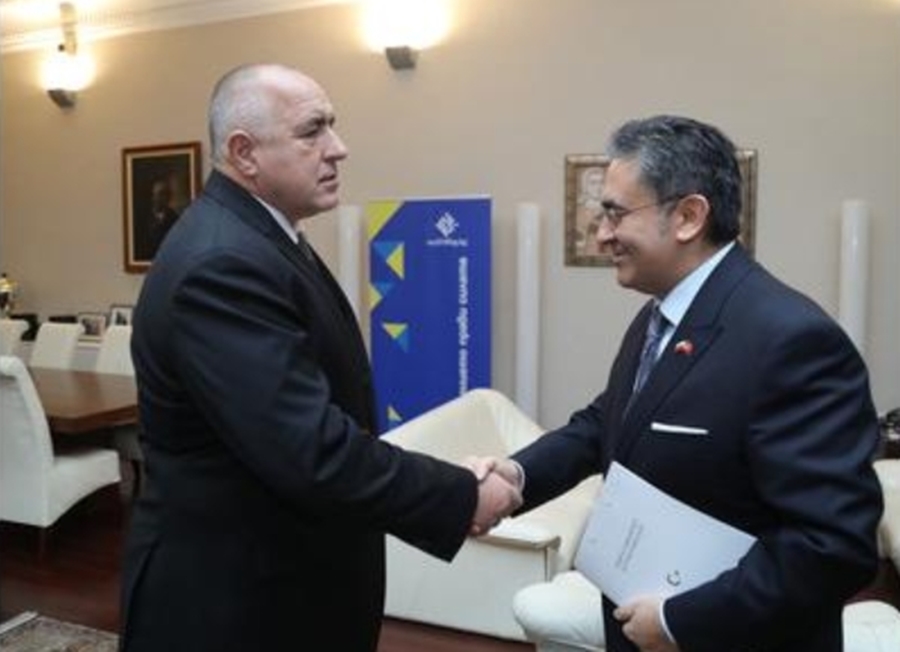 The dialogue between European Union member states and Turkey must be normalised in the context of understanding and prudent decisions, Bulgarian Prime Minister Boiko Borissov and Ankara's ambassador in Sofia Hasan Ulusoy agreed in talks on January 23.
A Bulgarian government statement said that during the talks, Ulusoy congratulated Borissov on Bulgaria' assumption of the presidency of the Council of the European Union and expressed his expectation that this would be a successful period not only for Bulgaria but also for the whole of Europe.
Borissov and Ulusoy discussed preparations for and organisation of the forthcoming meeting between the leaders of the European institutions and Turkey, the statement said.
The meeting also discussed the ongoing co-operation between Bulgaria and Turkey in the field of culture.
The rebuilding of houses of worship on the territorie of the two countries was also called for at Borissov's meeting with Turkish President Recep Tayyip Erdogan on January 7 in Istanbul when they opened the restored Bulgarian St Stefan church.
Borissov and Ulusoy agreed that Bulgaria and Turkey will continue to actively support bilateral co-operation because, apart from being Bulgaria's immediate neighbour, the Turkish state is also an important partner in the field of migration, the fight against terrorism, and in agriculture and energy./IBNA