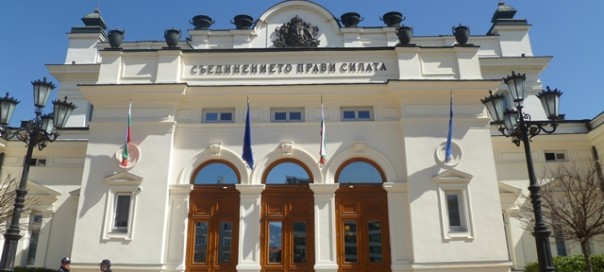 Sofia, November 18, 2015/Independent Balkan News Agency
Bulgaria's Parliament held a minute of silence on November 18 for the victims of the terrorist attacks in Paris, at the first sitting of the National Assembly since the mass murders in the French capital five days earlier.
Seven out of eight political parties in the National Assembly made statements on the Paris terrorist attacks and the downing of a Russian aircraft in the Sinai peninsula, the exception being Volen Siderov's Ataka party, one of the two smallest groups in Parliament.
At the opening of the November 18 sitting, the Speaker of the National Assembly, Tsetska Tsacheva, condemned the terrorist attacks.
"There is no justification for such actions against innocent lives. Therefore, we strongly and decisively condemn not only this terrorist act, but also any form of terrorism as a crude and unacceptable attack on democracy and civilisation," Tsacheva said.
Prime Minister Boiko Borissov's centre-right GERB party, the largest party in Parliament, urged that an entire religion, refugees and terrorist acts should not be equated.