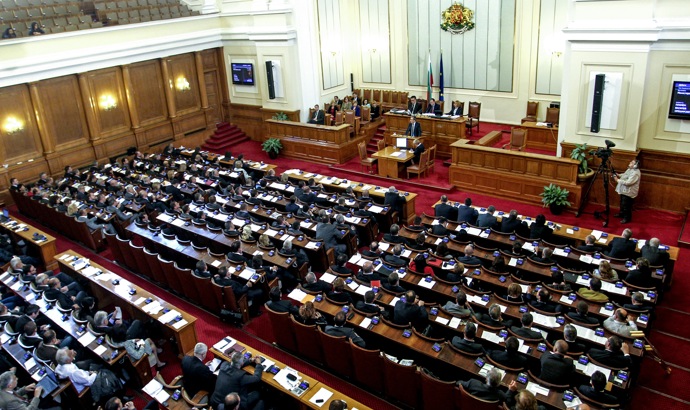 Sofia, March 2, 2016/Independent Balkan News Agency
By Clive Leviev-Sawyer of The Sofia Globe
The first meeting of Bulgaria's parliamentary special committee to examine allegations of interference by Turkey and Russia in the country's domestic politics is likely to also be its last.
The National Assembly voted on February 19 in favour of setting up the all-party temporary committee, which it was agreed would have a two-month term to examine the allegations, hearing from officials from the Foreign Ministry, security and intelligence agencies, among others.
Proposed by the Movement for Rights and Freedoms – a party that itself has been the centre of commentaries saying that it was caught up in a struggle between Russia and Turkey in which Moscow won out over Ankara – the establishment of the committee was backed by MPs from several parties, including Prime Minister Boiko Borissov's centre-right GERB party.
But on February 27, Borissov said that he had assigned GERB's parliamentary group leader Tsvetan Tsvetanov to engage in talks in Parliament about whether to go ahead with the committee – of which a GERB MP already had been named as chairperson.
Borissov cited complaints from Russia and Turkey about the committee and the likely exacerbation of relations with those two countries. These comments came against a background of Russia having described the committee as "absurd" – in a statement that brought a sharp response from Bulgaria's Foreign Ministry, which described the Russian criticism as impertinent, adding a suggestion that the Russian attack seemed to confirm the very allegations that the committee was intended to look into.
Soon, the backtrack was underway. Tsvetanov has told reporters that the committee would probably dissolve itself and transfer its functions to the parliamentary committee on foreign affairs.
Tsvetanov indicated that the foreign affairs committee would hold hearings on the topic, calling in Foreign Ministry officials. His statement left it unclear when the committee would do this and with what kind of priority.
The drama that prompted the formation of the ad hoc committee followed a late 2015 statement in Parliament by the then-leader of the MRF, Lyutvi Mestan, taking Ankara's side in its dispute with Moscow over the Turkish downing of a Russian military aircraft near Syrian air space. MRF honorary president Ahmed Dogan had Mestan ousted, not only as party leader but from all party posts and from membership itself, for what he described as a "gaffe" and a betrayal of "Bulgarian national interests".
Mestan went on to found his own party, which critics see as closely tied to Turkey, which reportedly has declared as personae non grata several prominent MRF figures, including Dogan and controversial business person and MRF MP Delyan Peevski.
While the MRF long had been seen as closely tied to Turkey, there also have been parties that consistently have echoed Kremlin lines, notably the Bulgarian Socialist Party – the lineal successor to the Bulgarian Communist Party that held Bulgaria in its thrall in the decades of the post-World War 2 Soviet era – as well as Ataka, one of the two smallest parties in Parliament, which propounds policy issues that are anti-Nato and pro-Russian.
On March 2, Valeri Simeonov, leader of the nationalist Patriotic Front, a minority nationalist coalition that supports the Borissov government in Parliament, said that it was up to Parliament to decide whether to dissolve the special committee on Russian and Turkish interference in politics.
Simeonov, leader of the National Front for the Salvation of Bulgaria – a breakaway from Ataka – said that there was incontrovertible evidence pointing to interference by foreign countries in Bulgaria's domestic affairs, which made such a committee necessary.
Simeonov said that the move by GERB to shut down the committee before it begins was an indication of that party's inconsistent policies and was interference in the work of Parliament.