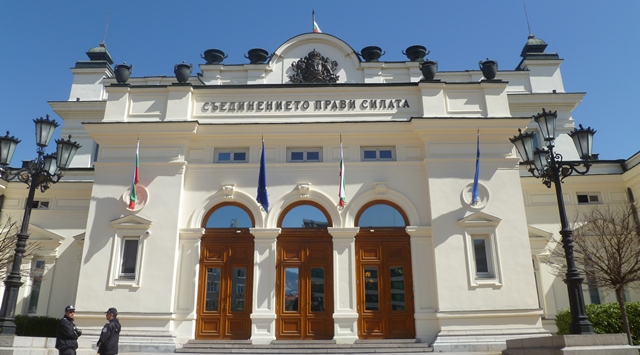 Sofia, December 17, 2015/Independent Balkan News Agency
By Clive Leviev-Sawyer of The Sofia Globe
Bulgaria's National Assembly voted by a large majority on December 17 to express support for the invitation two weeks earlier by Nato to Montenegro to join the alliance.
In the declaration, for which there were 150 votes in favour, three against and two abstentions, Bulgaria's Parliament undertakes to ratify as soon as possible Montenegro's accession to Nato, as soon as membership negotiations are concluded.
The draft declaration was signed by the leaders of almost all the eight parliamentary groups in the National Assembly.
A proposed amendment by Yulian Angelov of the nationalist Patriotic Front, to add a clause calling for the ensuring of the rights of the Bulgarian communities in the Western Balkans, was not accepted.
Nato foreign ministers decided on December 2 2015 to invite Montenegro to start accession talks to become the 29th member of the Alliance.
At the time, Nato Secretary General Jens Stoltenberg hailed the decision as "historic." He said; "This is a good day for Montenegro, a good day for the Western Balkans and a good day for the Alliance."
Since 2009, Nato and Montenegro have worked closely together through the Membership Action Plan, which helps nations prepare for possible future membership, according to a statement by Nato.
Stoltenberg said that the Nato foreign ministers' decision reflected Montenegro's "unwavering commitment to our common values ​​and to international security." He said it was important for Montenegro to continue on its reform path, "on defence adaptation, on domestic reform, especially rule of law, and to continue to make progress in demonstrating public support for Montenegro's NATO membership."
He said that the Alliance will continue to monitor progress in these areas as allies start the accession talks and during the ratification process.
Accession talks are expected to start in early 2016. Once they are concluded, Nato members will sign an accession protocol which will have to be ratified by parliaments in all 28 member countries. Once that process is completed, Montenegro will be able to accede to the Washington Treaty and become a member of the Alliance.
The move has been received negatively by the Kremlin, with Russia urging Montenegro to hold a referendum on joining Nato, arguing that less the half of its population backed joining the military alliance.
Foreign Ministry spokeswoman Maria Zakharova spoke of "deep divisions" in the Balkan country over the issue."We are talking about an internal political crisis accompanied by popular protests," she said, according to a report by the BBC.
Opinion polls show Montenegrins narrowly in favour of joining Nato.
Montenegrin Prime Minister Milo Djukanovic's government, which is in favour of joining, has resisted calls from some opposition parties for a referendum on the issue.
In an interview with RFE/FL on December 13, Djukanovic said his country seeks membership in Nato and the European Union "because we follow our interests" and that he is surprised by Moscow's angry reaction to Podgorica's westward pivot.
He said he believes Moscow's reaction is more about Russia-Nato relations than about Montenegro itself.
"We have to note that this coincides with a serious worsening of the relations between Russia and Nato and between Russia and the European Union," Djukanovic said. "I think that's where the crucial part of the explanation lies."