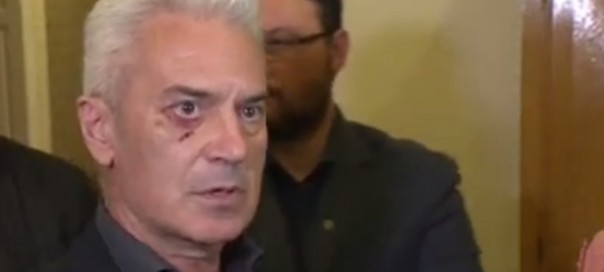 Sofia, October 28, 2015/Independent Balkan News Agency
Bulgaria's unicameral Parliament, the National Assembly, voted on October 28 to set up an all-party ad hoc committee to deal with requests by the Prosecutor-General for permission to institute criminal proceedings against Ataka leader Volen Siderov and party MP Dessislav Chukolov in connection with incidents of hooliganism and intimidation.
A total of 136 MPs voted in favour of establishing the committee, with Ataka's 11 MPs – including Siderov and Chukolov, the party is one of the two smallest in the National Assembly – voting against.
Addressing MPs, Siderov said that they and the media had sentenced him and wanted him handcuffed, "like some kind of People's Court", a reference to the late 1940s kangaroo courts over which the Bulgarian Communist Party regime presided.
The committee, to be headed by Dimitar Glavchev of GERB, Parliament's largest party, will examine the evidence presented by Prosecutor-General Sotir Tsatsarov about the episodes in which Siderov and Chukolov were involved in on October 12 and 26, one a confrontation with shopkeepers at an all-night liquor store in central Sofia, the other an aggressive intrusion on students at the National Academy for Film and Theatre Arts in the Bulgarian capital city.