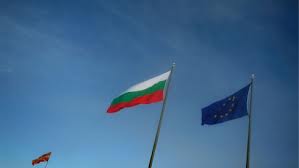 By Clive Leviev-Sawyer of the Sofia Globe
Bulgaria's National Assembly rejected a proposal by centre-right opposition party GERB to set up a special committee to investigate spending on an anti-refugee fence at the country's border with Turkey.
Spending on the fence sparked controversy when it emerged that although the initial budget was five million leva (about 2.5 million euro), the Bulgarian Socialist Party cabinet had approved spending of close to double that, at 9.6 million leva.
The issue has led to tension between defence minister Angel Naidenov and interior minister Tsvetlin Yovchev.
Yovchev told reporters on February 25 that the fence project would be closely scrutinised, "under a magnifying glass".
Underlining that his ministry had no relation to the way that money was spent on the wire fence at the Bulgarian-Turkish border, he said that until now, the Bulgarian state could "boast" of appropriate spending of EU funds and donations for refugees.
In the National Assembly on February 26, GERB – which already has referred the fence project to the Bulgarian Prosecutor's office – said that the defence ministry had failed to clarify how the spending had jumped from five million to 9.6 million leva and what criteria had been used in selecting the companies for the project, including one allegedly owned by a Bulgarian Socialist Party functionary, the chairman of the party in Kazanluk.
The BSP refused to agree to the formation of a special committee, saying that according to the defence ministry, there was nothing wrong with the process by which contractors for the project were chosen.
Earlier this week, in an ironic comment on the fence issue, Bulgarian-language daily Trud said that defence minister Naidenov had said that he would identify the culprits for the increased price tag and treat them as "marauders".
"And he has found them: The culprit is the Public Procurement Act, under which price is no object under force majeure circumstances. It turns out the law is a marauder," Trud said.