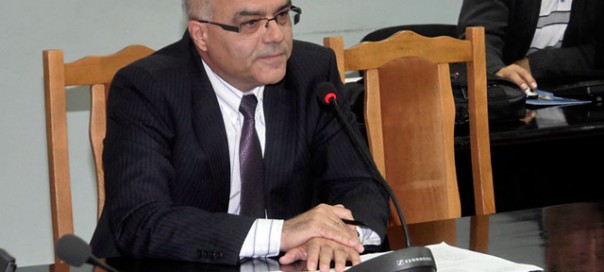 Sofia, November 5, 2015/Independent Balkan News Agency
A peculiar political saga that has seen the law changed to effectively force the current head of Bulgaria's Military Intelligence from his post, which in turn was vetoed by the President, with the veto upheld by a parliamentary committee, took a new twist on November 5 when Parliament voted to reject the veto.
The bottom line is that Yordan Bakalov, appointed earlier in 2015 as the second civilian to head Military Intelligence, will have to step down because he does not meet requirements inserted into the law at the proposal of an MP for the opposition Bulgarian Socialist Party.
The new requirements are that the post should be held by an officer of senior rank whose commission is active.
Arguably the strangest aspect of the saga so far is that after MPs for GERB, Boiko Borissov's centre-right party that is the largest in the National Assembly and the majority partner in government, voted in favour of the BSP amendment that would see Bakalov ousted, Borissov not only criticised his parliamentary group but also joined in calls for President Rossen Plevneliev to veto the provision.
Bakalov, seen as associated with centre-right coalition the Reformist Bloc, submitted his resignation in October after the initial change to the law. At the time, Defence Minister Nikolai Nenchev, also from the Reformist Bloc,refused to accept Bakalov's resignation, saying that he was awaiting Plevneliev's move on a possible veto and the final decision by Parliament, which constitutionally has the power to override a presidential veto.