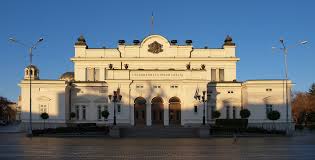 Sofia, December 3, 2014/ Independent Balkan News Agency
By Clive Leviev-Sawyer of The Sofia Globe
Bulgaria's lawmakers failed to adopt a declaration of support for the South Stream gas pipeline, with familiar dividing lines re-emerging during the debates on the House floor.
The National Assembly's sitting on December 3 was the first since Russian president Vladimir Putin's surprising announcement, late on December 1 during a visit to Turkey, that Moscow was shelving the pipeline plans because of continued opposition from the EU, while also singling out Bulgaria's refusal to issue a construction permit as the immediate reason for the cancellation of South Stream.
Putin's accusations spurred a flurry of comments from Bulgarian politicians on December 2, but no reaction from Prime Minister Boiko Borissov. In his first statement on the issue, in Parliament on December 3, Borissov asked MPs to give him a clear list of topics that he would discuss with EU officials during his visit to Brussels, scheduled for December 4.
In his address to Parliament, Borissov said that if the pipeline is profitable – Putin claimed Bulgaria would lose 400 million euro a year in lost revenue from transit fees alone – then Bulgaria should make every effort to resuscitate the project, but also cast doubts on the accuracy of such figures.
He said that his government, which took office last month, has not seen any of the contracts signed under the now-departed socialist administration of Plamen Oresharski. "None of you, who governed before, or us has seen a number of how much Bulgaria would benefit from South Stream and starting when," he said.
Borissov offered a sharp rebuke to Putin, who had said that Bulgaria had been "prevented from acting as a sovereign state", saying that "I do not accept to be spoken about Bulgarian sovereignty from Turkey". He also said he would discuss Putin's plans to deliver gas to a new gas hub in Greece via Turkey with EU officials, asking whether such plans were in line with EU regulations.
"I do not accept that receiving that same Russian gas through Greece and Turkey represents diversification, I do not know how Greece would let that happen, as a EU member state, without taking into account the Third energy package regulations," Borissov said.
Answering criticism from the socialist opposition, which has blamed the caretaker government, in office between August and November, for the cancellation of South Stream, Borissov said that it was under the Oresharski administration that Bulgaria put all work on South Stream on hold.
In the ensuing debate, socialist MPs re-iterated their position that the caretaker government and Borissov's cabinet were to blame for the cancellation of the project. GERB MP Tsveta Karayancheva countered saying that it was socialist energy minister Dragomir Stoynev who gave then-energy commissioner Guenther Oettinger a mandate to represent Bulgaria in negotiations with Russia on the future of the pipeline.
GERB's partners in government, the Reformist Bloc, welcomed the cancellation of the project. Radan Kanev, one of the co-chairperson of the Reformist Bloc parliamentary group, said: "I do not think that Parliament can or should have a consensus opinion on South Stream. We have repeatedly seen the socialists service foreign interests and I can hardly imagine that we could have a joint declaration [on the issue]."
Valeri Simeonov, co-chairperson of the nationalist Patriotic Front, which backs the Borissov cabinet without being part of it, also criticised the planned pipeline, saying that it was pointless to discuss a project whose benefits for Bulgaria remained murky.
The opposition Movement for Rights and Freedoms said that its position remained unchanged, namely that South Stream should adhere to EU laws. Nationalist Ataka party, which has veered towards closer ties with Russia in recent years, said that it continued to support the project and that Bulgaria should implement it despite any objections from the EU.
In the end, the draft resolution put forth by the socialists was rejected after it failed to win a majority despite receiving 97 votes in favour, as 20 MPs opposed it and 78 abstained.