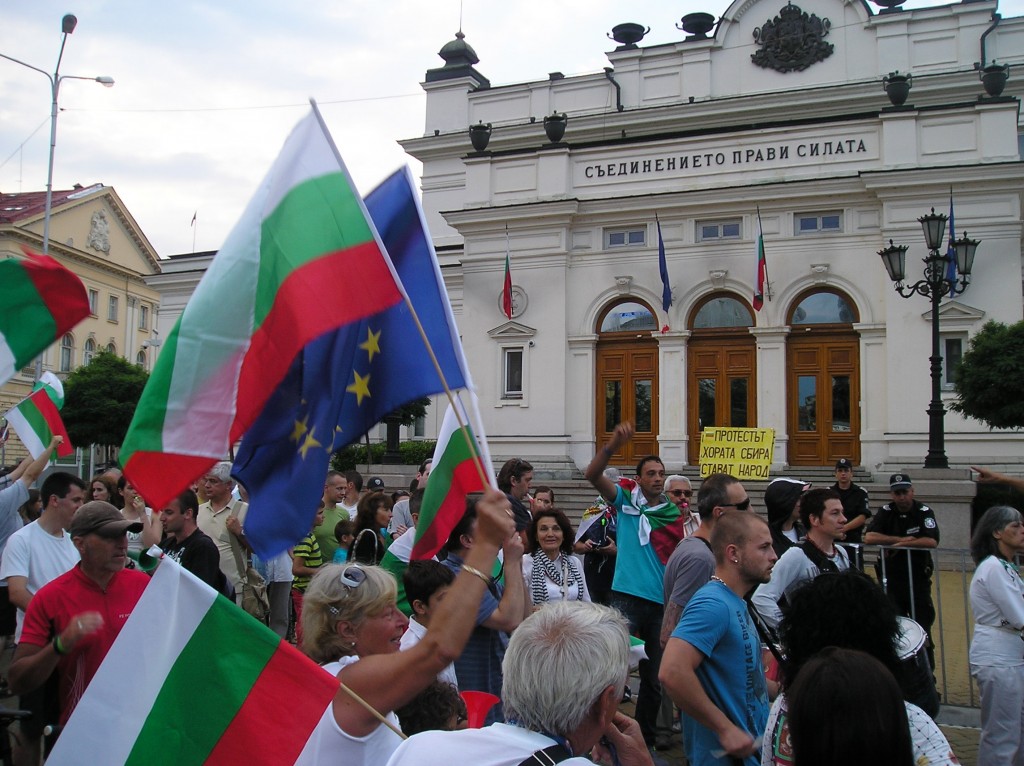 By Clive Leviev – Sawyer of The Sofia Globe
As Bulgaria's lawmakers prepare to meet on August 16 to discuss the Presidential veto on the Budget amendments passed by Parliament earlier this month, a number of calls have been made in social media to hold an anti-government rally outside the National Assembly when it debates the veto.
On August 13, the Parliament announced that it would hold a special sitting to debate the veto imposed by President Rossen Plevneliev on key provisions of the Budget revision bill.
The sitting is scheduled to start at 10am on August 16; the Facebook groups used by anti-government protesters to co-ordinate their actions have now called for a rally outside Parliament starting 8am, with the intention of keeping MPs inside the National Assembly building.
The number of participants in the anti-government protests – which began on June 14 following Parliament's decision to appoint controversial media magnate and MP Delyan Peevski as director of the State Agency for National Security – has gone down since the MPs went on their summer recess on August 2.
In social media, some protesters said that they fully intended to resume large-scale rallies when Parliament returns for the autumn session in early September.
The National Assembly has issued an official invitation to Plevneliev to attend the special sitting on August 16 to "defend his reasoning [for the veto]," Deputy Parliament Speaker Maya Manolova said on August 14.
Plevneliev vetoed the key provisions of the bill – reduced revenue targets, which he criticised as "lacking ambition", as well as increased spending and raising the Cabinet's annual borrowing ceiling by one billion leva because of the lack of transparency about what the money would be spent on.
Manolova said: "I have no doubts that we shall overcome the veto. All the arguments have been presented, the President's reasoning has no economic logic and that is the basis for my certainty."
The National Assembly needs 121 votes to overturn the veto. The ruling coalition between the Bulgarian Socialist Party (BSP) and the Movement for Rights and Freedoms (MRF) is expected to fall several votes short (depending on how many MPs are unable to make travel arrangements to attend the special sitting), but it is widely expected to have sufficient support from ultra-nationalist party Ataka to overturn the veto.
Earlier this week, Ataka leader Volen Siderov said that the party's MPs were free to vote "according to their conscience" on whether to overturn the veto. Siderov himself has backed the Budget revision in the past.
Siderov has also made several attacks on Plevneliev in recent months, going as far as to ask for the President's impeachment, and is unlikely to miss on the opportunity to direct his vitriol at Plevneliev if the President attends the Parliament sitting.
(Photo: Clive Leviev-Sawyer)