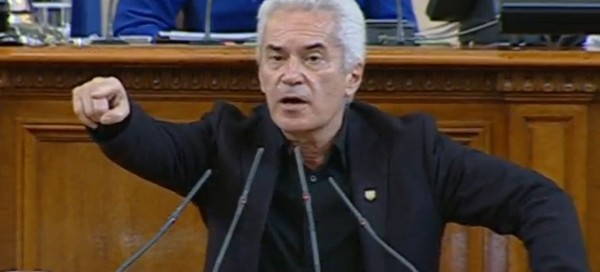 Sofia, October 13, 2015/Independent Balkan News Agency
Bulgaria's National Assembly will decide on the Prosecutor-General's request to remove the immunity from prosecution of Ataka leader Volen Siderov and fellow MP Desislav Chukulov only after October 28, when Parliament resumes following the October 15 municipal elections.
Prosecutors want to lay charges of hooliganism against Siderov and Chukulov in connection with a late-night incident on October 9 in which the two far-right MPs were involved in a confrontation with shopkeepers and the owner of an all-night alcohol and tobacco shop.
Preliminary investigations by the Sofia City Prosecutor's Office found that the two MPs disturbed the peace, behaved indecorously and showed obvious disrespect to the public. Prosecutors said that Siderov and Chukulov resisted police officers, who were carrying out their duty to protect public order, and the behaviour of the two Ataka MPs was characterised by exceptional cynicism and impudence. It was also established that both Siderov and Chukulov each had caused slight injuries to two police officers. Eyewitnesses interviewed by prosecutors said that both MPs appeared to be drunk, media reports said.