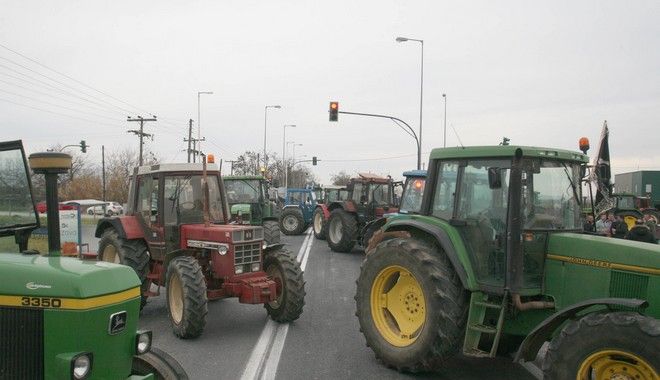 Sofia, February 19, 2016/Independent Balkan News Agency
By Clive Leviev-Sawyer of The Sofia Globe
Bulgaria's National Assembly unanimously adopted a declaration on February 19 2016 condemning the Greek blockade of the two countries' border and calling on the European Commission to initiate penalty proceedings against the government of Greece.
The declaration, approved by all 186 MPs present in Parliament, called on the Greek authorities to take steps to establish order and ensure free movement across the border.
The National Assembly called on Bulgarian authorities to continue their efforts to resolve the crisis bilaterally.
The declaration was adopted as, resulting from the protest by Greek farmers against pension system reforms and a counter-blockade by Bulgarian lorry drivers, all checkpoints at the Bulgarian-Greek border were closed to all types of vehicle traffic.
The Bulgarian Parliament expressed confidence that the Greek authorities would not allow the crisis to lead to a deterioration in bilateral relations.
Bulgarian Transport Minister Ivailo Moskovski, who has been to the Greek border for fruitless negotiations, backed the declaration for the sake of not only Bulgarian carriers but also many European ones, he said.
Moskovski repeated that he strongly supports the Bulgarian carriers and would defend their rights and demands.
He described the protesting Greek farmers' behaviour as outrageous and alleged that every day, many of them were drunk.
The Bulgarian government wanted the borders opened completely and all agricultural machinery withdrawn, Moskovski said. The government did not believe that the Greek authorities could not guarantee the full opening of the border.
An amendment to the declaration, by Valeri Simeonov, co-leader of the nationalist Patriotic Front coalition, proposing a statement of empathy with the difficulties of the Bulgarian carriers and explicitly not reproaching their counter-blockade, was rejected by MPs.
On February 18, speaking during a visit to Brussels for the European Council meeting, Bulgarian Prime Minister Boiko Borissov expressed support for the counter-blockade by the Bulgarian lorry transport firms and said that Greece was not a functioning state.
Borissov said that he twice had spoken to his Greek counterpart Alexis Tsipras but the Greek PM had failed to send police and gendarmerie to clear the way.
According to Borissov, Tsipras told, him, "Boiko, sorry, I have no control over the situation".
Borissov discussed the Greek-Bulgarian border crisis on February 18 with the recently-elected leader of Greece's New Democracy party, according to a statement by Borissov's GERB party.
Borissov emphasised that at a February 15 meeting of the Visegrad Four, he had insisted that the EU assist Greece regarding the migration crisis. But for a month, Greece had failed to intervene in the illegal closure of the border with Bulgaria by Greek farmers, Borissov said.
In talks with European Commission President Jean-Claude Juncker, Borissov called for EC officials to conduct an in situ inspection of the situation at the Greek-Bulgarian border.