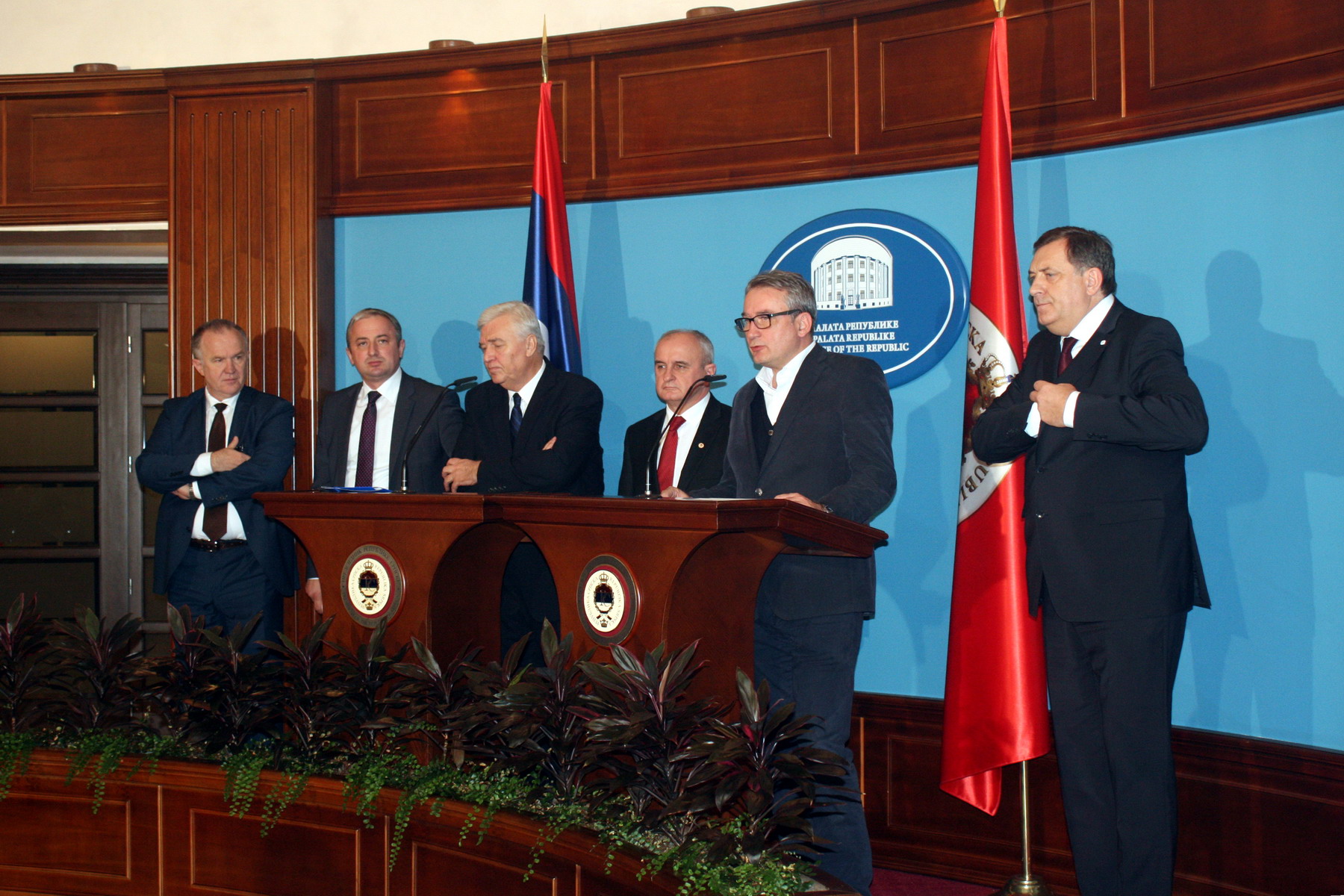 Sofia, November 30, 2015/Independent Balkan News Agency
By Clive Leviev-Sawyer of The Sofia Globe
Bulgaria's Prosecutor-General Sotir Tsatsarov has asked Parliament to give its permission to investigate Ataka party leader Volen Siderov for two older incidents, dating back to 2011 and 2013.
The cases in question refer to Siderov, accompanied by Ataka supporters, climbing the stage to disrupt an event in May 2011 in Batak, in southern Bulgaria, commemorating the anniversary of an Ottoman massacre, and an incident in May 2013, where Siderov clashed with a reporter from nationalist television station Skat and a police officer just outside the Parliament building.
(Siderov's political career began a decade ago with his talk show on Skat, but he later fell out with the station's owner Valeri Simeonov, who went on to form a rival nationalist party and is now co-leader of the Patriotic Front coalition, which is now in Parliament and backs the government of Prime Minister Boiko Borissov. Relations between Siderov and Simeonov have been glacial for years.)
Siderov has a long track record of disrupting public order. In 2010, in an incident which Siderov denies, he was involved in controversy over an incident on a Lufthansa flight from Sofia to Frankfurt, during which it is alleged he behaved in unruly fashion while on the flight and insulted the cabin crew.
His immunity from prosecution was also lifted earlier in connection with a January 2014 incident in which he was involved in a confrontation with a French embassy cultural attaché on a flight from Sofia to Varna. Siderov faces charges of hooliganism in connection with the incident, which he denies.
More recently, he made headlines for a series of incidents last month, including a late-night confrontation with the owner of an all-night alcohol and tobacco shop in Sofia's Rakovski Street, as well as an aggressive intrusion on students at the National Academy for Film and Theatre Arts in the Bulgarian capital city.
National Assembly voted on November 5 to allow the prosecution of Siderov and Ataka MP Dessislav Chukolov on charges of hooliganism in connection with the incident on October 12 at the late-night liquor store. The two were briefly arrested and later released on bail.