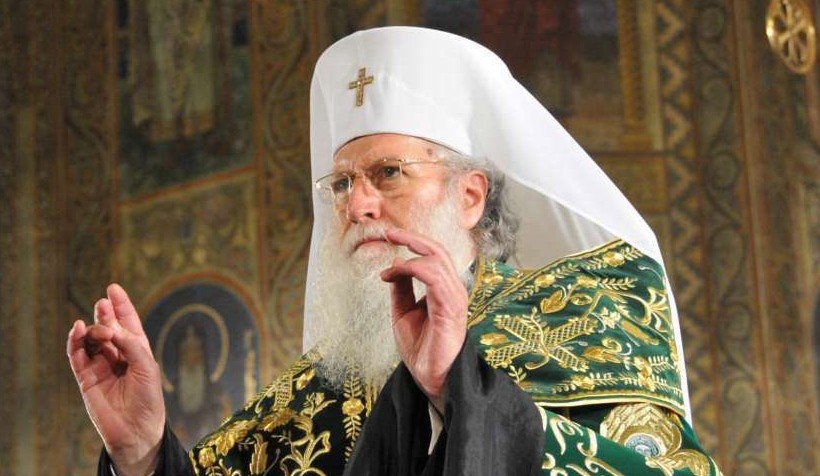 By Clive Leviev-Sawyer of the Sofia Globe
Patriarch Neofit, head of the Bulgarian Orthodox Church, is to visit Russia from May 23 to 29, the church's governing body the Holy Synod announced.
This is Neofit's second official "peaceful visit" – in the terminology of the church – abroad since he was elected Patriarch in February 2013.
In September, Neofit visited Istanbul to meet the Ecumenical Patriarch, who is seen as the "first among equals" in the leadership of Eastern Orthodox Christianity.
Relations between the offices of the Ecumenical Patriarch and the Patriarch of the Russian Orthodox Church tend to be complicated over issues over hierarchy within Orthodox Christianity.
Patriarch Neofit visited Russia in July 2013 for commemorations of that country's adoption of Christianity 1025 years previously, but that was not an official "peaceful visit".
Neofit will be accompanied on his visit to the Russian Orthodox Church by four Bulgarian Metropolitans: Dometian of Vidin, Gavriil of Lovech, Yoan of Varna and Naum of Rousse, the last two both recently-elected as metropolitans. Naum succeeded Neofit in 2014 as head of the Rousse diocese.
The Holy Synod said that Patriarch Neofit would be a special guest at May 24 celebrations of the Day of Slavonic Literature and Culture, the feast of Saints Cyril and Methodius, and the name day of Russian Patriarch Kirill.
The Bulgarian Orthodox Church delegation will visit Moscow and St Petersburg.
In bilateral talks during the visit, the two Patriarchs will discuss important issues affecting the unity of Orthodox Christianity and bilateral relations between the two sister churches, the Bulgarian Orthodox and Russian Orthodox churches, the Holy Synod said.
Patriarch Neofit will meet with the Bulgarian community in the capital Moscow on May 25 and there will be a reception at the Bulgarian embassy.
The Patriarch and the delegation will that day cast their votes in Bulgaria's European Parliament elections.
Bulgarian-language religious news website Dveri said that expectations were that celebrations in Russia of the Day of Cyril and Methodius – the day of Slavonic culture – would be "more spectacular than ever".
The Russian celebrations are being organised by the ministry of culture, Russian Orthodox Church and the government of Moscow and will feature a spectacular concert by a huge choir.
The visit by Bulgarian Patriarch Neofit to Moscow comes amid complications in relations between Russia and Bulgaria over the crisis in Ukraine. A member state of the European Union and of Nato, Bulgaria is grappling with relations with Russia against a background of the Russophile loyalties of the Bulgarian Socialist Party, current holder of the mandate to govern.