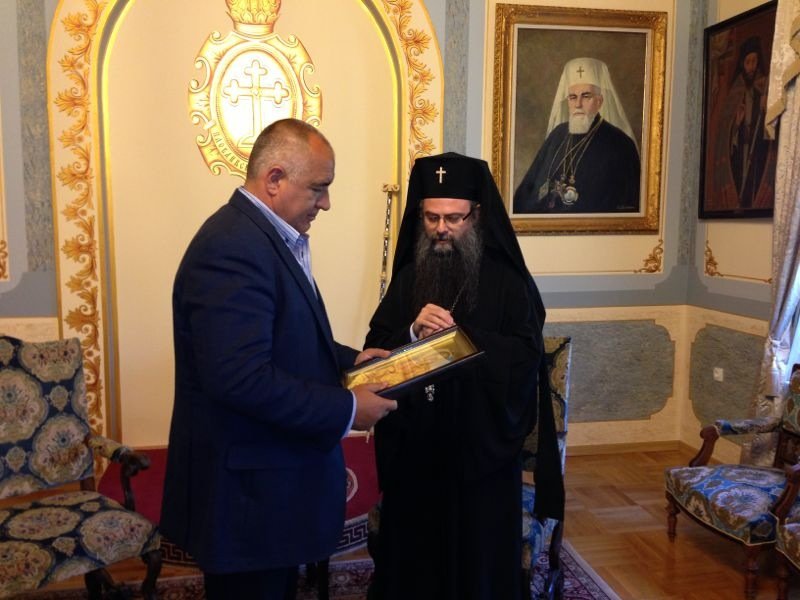 Sofia, October 3, 2016/Independent Balkan News Agency
By Clive Leviev-Sawyer of The Sofia Globe
The Bulgarian Orthodox Church's head in Plovdiv, Metropolitan Nikolai, has ordered bells in the diocese to peal in honour of Prime Minister Boiko Borissov and the Cabinet after the government agreed to finance the purchase of a home that was the birthplace of late Exarch Stefan.
The Plovdiv diocese bought the house, in the village of Shiroka Luka in the Smolyan municipality, at auction after it was put on sale by a private bailiff.
A statement on the official website of the Plovdiv Metropolitanate said that the purchase had been made so that a place important to the history of the church and Bulgaria would be used in accordance with its spiritual value.
"And with God's help, we managed to keep this property for the Bulgarian Orthodox Church," the statement said.
Reports on October 3 in daily 24 Chassa said that Nikolai had sent a letter to Prime Minister Borissov informing him of his intention to order the pealing of church bells throughout the bishopric in honour of Borissov and the government.
Nikolai intends converting the Shiroka Luka house into a museum to Exarch Stefan.
The Plovdiv Metropolitan did not explain what contribution the government made, given the "tense pre-election situation," the report said.
The statement said that the mayor of Shiroka Luka and other authorities "had helped this noble cause to succeed".
Exarch Stefan was born in the village in September 1878. After studying at the Kyiv Theological Academy, he taught at a boys' school in Plovdiv and became a monk in 1910. He served at the Bulgarian Exarchate in Constantinople and was promoted to Archimandrite in 1911.
Stefan worked with the Carnegie Commission on the Balkans and the committee on the conclusion of peace with Turkey in 1913. From 1915 to 1919, he studied theology in Switzerland and was a member of the Bulgarian Union, which aimed to defend Bulgarian interests abroad.
He was ordained a bishop in 1921 and in 1922 was elected Metropolitan of Sofia. In that capacity, he presided over the funeral service after the terrorist attack on Sveta Nedelya church in 1925.
In 1943, Stefan was prominently active in the prevention of the deportation of Bulgarian Jews to Nazi death camps during the Holocaust.
He became deputy chairman of the Holy Synod in 1944 and in 1945 was elected Bulgarian Exarch. In 1948, he was forced out of office by the communist regime because of his resistance to political interference in the church and he was interned in the village of Banya, where he died in 1957. His grave is in the main church in the Bachkovo Monastery.
In 2001, Holocaust memorial Yad Vashem conferred on Stefan the title of Righteous Among the Nations for his role in the prevention of Bulgarian Jews being mass-murdered.