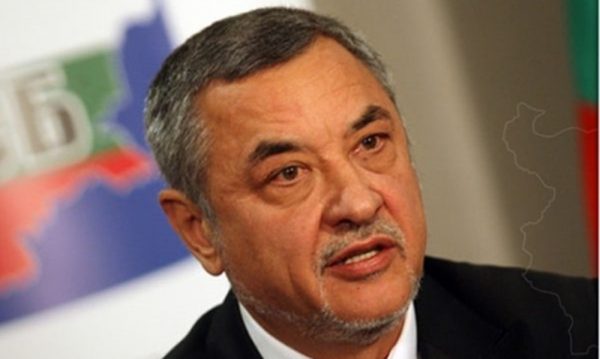 A campaign to get Valeri Simeonov, co-leader of Bulgarian government minority partner the United Patriots, to resign as Deputy Prime Minister is continuing.
Simeonov stirred national controversy with harsh words about protesting mothers of children with disabilities, describing them as "shrill women" whose children were "supposedly ill". Under pressure from other leaders of the government coalition, he eventually apologised.
However, while small in turnout, groups of the protesting mothers and supporters of their cause have been continuing to turn out every evening outside the Cabinet building, demanding that Simeonov step down.
The campaign moved inside the halls of Parliament on October 31, as it took three successive attempts to raise the quorum required to begin the day's proceedings. This was eventually secured with MPs from the governing coalition and a handful of independent MPs, including at least one who formerly sat for the opposition Bulgarian Socialist Party.
After the melodrama, the BSP said that its MPs would refuse to formally register as present at future sittings. While it said that it had not discussed this tactic with the Movement for Rights and Freedoms, that party appeared to be taking the same approach.
The BSP boycott comes some weeks after the party announced a sort of semi-boycott. BSP leader Kornelia Ninova called, at the time, for the dissolution of the National Assembly and early elections. Pending that – currently, apparently unlikely – development, she said that the BSP would maintain a bare minimum of MPs in the plenary while the rest would go to "talk to the people".
This has involved clusters of BSP people going to various places in the country to hawk the party's "Vision for Bulgaria". Matters got off to a rocky start when media reports showed that the BSP leadership's route to talk to the people necessitated a stay at a rather expensive spa hotel.
The BSP's previous semi-boycott and its "Vision for Bulgaria" tour also has not limited itself to the ordinary folk in the towns and villages. Ninova had a behind-closed-doors meeting with foreign ambassadors accredited to Bulgaria, and a meeting with head of state and government critic President Roumen Radev, to tell them about it. A statement after the meeting between Radev and Ninova, whose party backed his election campaign to be President, said that the two had found a "lot in common" in discussing the document.
Simeonov, meanwhile, has reiterated that he has no intention of resigning.
This past weekend, Prime Minister Boiko Borissov dismissed calls for his government to resign as absurd. Borissov was speaking a few days after a motion of no confidence in his government, tabled by the BSP – the third since Borissov returned to power as PM in May 2017 – was defeated in Parliament./IBNA