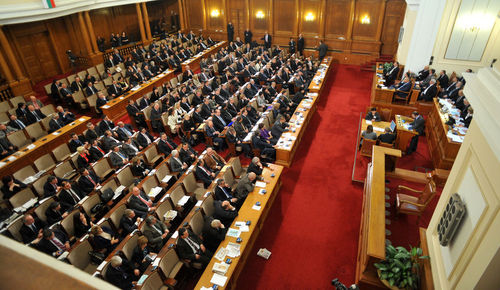 Bulgarian centre-right opposition leader Boiko Borissov said on July 3 that his GERB party would stay away from the National Assembly until the cabinet resigned.
Bulgaria is to hold early parliamentary elections on October 5 and the National Assembly, the country's unicameral parliament, will be dissolved on August 6.
No date has been named for the resignation of the cabinet, although the latest that it can table its resignation is July 25.
Already, far-right ultra-nationalists Ataka, the 42nd National Assembly's smallest of four parties and widely seen as having scant chance of winning any seats in the early elections, announced a boycott, leaving in the hands of GERB the issue of raising enough MPs for a quorum to hold sittings.