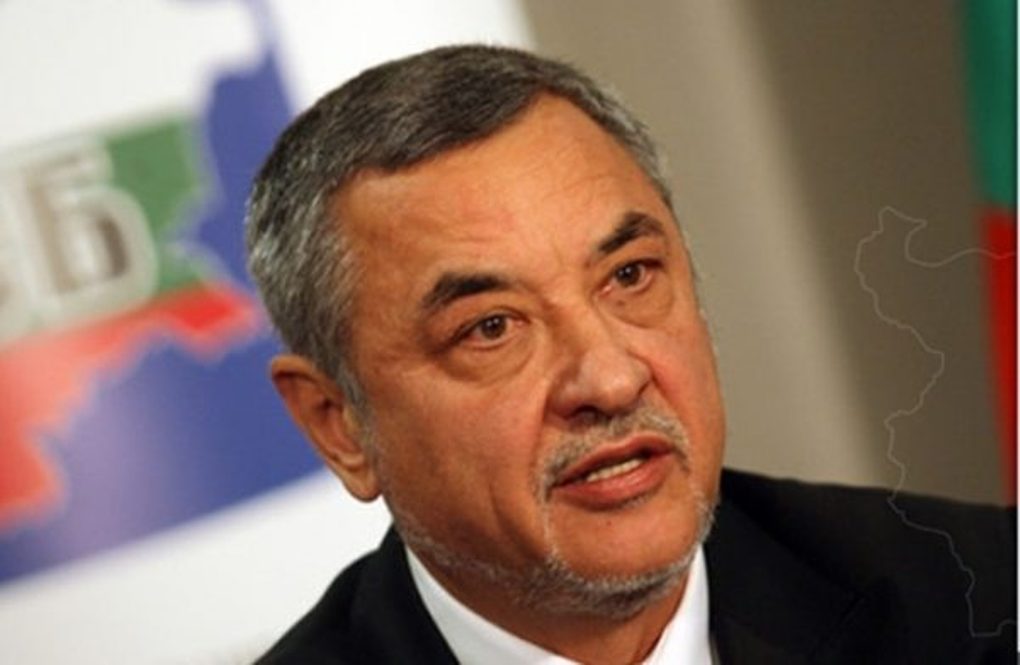 Valeri Simeonov, co-leader of the United Patriots nationalist coalition that is the minority partner in Bulgarian Prime Minister Boiko Borissov's government, has again called into question not only the future of the grouping but also the coalition government itself.
Simeonov has told reporters that his National Front for the Salvation of Bulgaria party, one of the three parties that make up the United Patriots, may go it alone in a future election.
Apart from the tensions within the United Patriots that Simeonov has spoken of publicly a number of times in recent weeks, he also said that his party would raise for discussion a proposal for the United Patriots to call for the resignation of Tourism Minister Nikolina Angelkova – a member of Borissov's GERB party.
Simeonov told reporters on February 18 that there were some serious discrepancies regarding to overall concept of Bulgarian resorts.
A deputy prime minister in Borissov's government, Simeonov has been prominent in two issues related to Bulgarian resorts – his high-profile and controversial campaign in summer 2017 against noise and alleged illicit dealings at a popular seaside resort, and his backing for extensive development at the Bansko ski resort.
"We may have to more carefully consider this issue of a resignation," Simeonov said.
He said that they would consult their coalition partner GERB over a number of bills that the United Patriots had prepared. These included amendments to the Black Sea Coast Act and the Spatial Planning Act.
They would seek to achieve unanimity, but if this was not achieved, one political solution would be resignation.
There have been reports for months of tensions between Simeonov and Angelkova, though the Tourism Minister has denied such tensions.
On February 19, Simeonov said in a television interview that it was likely that his party would stand alone in the next elections. No one could guarantee that it would be part of an electoral coalition, he said.
The United Patriots were formed in 2016, after years of tensions among those who became its constituent partners, notably between Simeonov and Ataka leader Volen Siderov. More recently, there have been open verbal clashes between Simeonov and fellow deputy prime minister and VMRO party leader Krassimir Karakachanov.
In his February 19 interview, Simeonov said that there were accumulated tension with Karakachanov, which for some reason the latter did not seem to want resolved.
"The situation is now fully in favour of VMRO, in terms of their hyperactive and hysterical presence in the media from morning to night," Simeonov said.
He also accused VMRO of seeking to present the achievements of the United Patriots as its own. Simeonov again accused VMRO of constantly seeking the limelight in the fight against the Istanbul Convention.
The Istanbul Convention is an international instrument against domestic violence. In Bulgaria, it has been the subject of a negative campaign by conservative, far-right and nationalist forces, which claim it would force the country to recognise a so-called "third gender".
The United Patriots appear to have succeeded in getting GERB to push the question of parliamentary ratification of the Convention to the distant horizon. On February 11, Ataka leader Siderov said that should GERB try to force through the Convention, this would mean the collapse of the governing coalition and early elections.
Bulgaria currently is the holder of the Presidency of the EU, for the first six months of 2018. Borissov and his GERB allies routinely speak of the stability of the government, but recent statements from within the United Patriots appear to suggest that this stability may significantly be called into question, perhaps in the second half of the year./IBNA