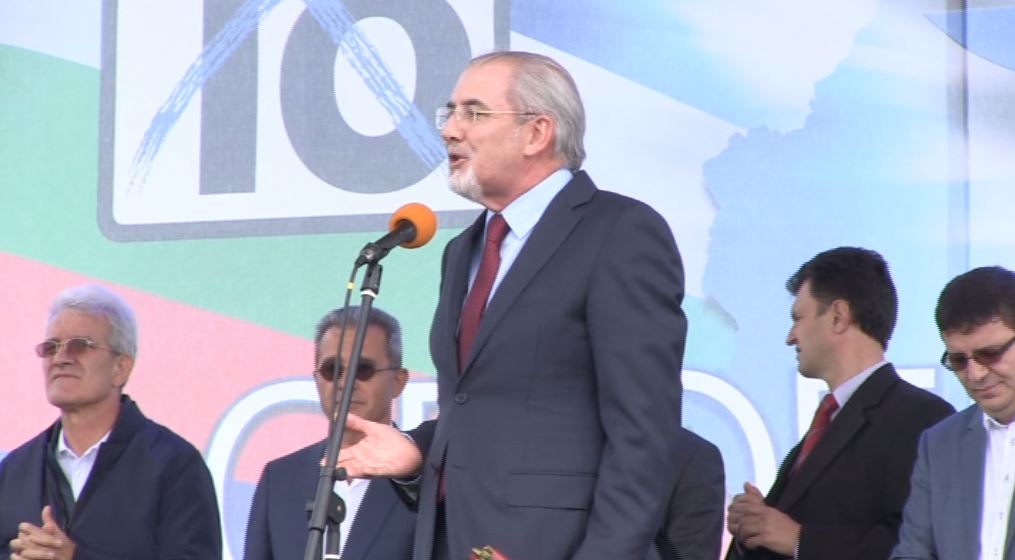 Sofia, May 20, 2015/ Independent Balkan News Agency
By Clive Leviev-Sawyer of The Sofia Globe
Lyutvi Mestan, leader of the Movement for Rights and Freedoms, has lodged court action against the 2000 leva (about 1000 euro) fine imposed on him for speaking in Turkish during the 2014 election campaign, a violation of the law that allows electioneering only in Bulgarian.
The MRF, for years the third-largest party in Bulgaria's National Assembly, is led and supported in the main by Bulgarians of Turkish ethnicity. In Parliament, it repeatedly has tried and failed to get the rule on canvassing solely in Bulgarian abolished.
Mestan was one of a number of MRF candidates fined for speaking at election events in Turkish, following television reports and online videos of this happening.
On May 19, he lodged court action in the Momchilgrad District Court against the penalty imposed by the Kurdzhali regional governor because Mestan had used Turkish at a September 2014 election event.
Also present at the first hearing was Ivelina Alexieva, head of the Central Election Commission (CEC), public broadcaster Bulgarian National Radio said.
Mestan told the court that most of his speech had been in Bulgarian, but he had used phrases in his mother tongue as saying.
According to Mestan, the CEC had no clear criteria governing the use of a language other than Bulgarian and said that no fines had been imposed on politicians from elsewhere in Europe who had spoken in English during the election campaign (as in many European countries, it is common practice for politicians from allied parties to back up their partners in election campaigns).
"Do you know where this is happening, in democratic Bulgaria, eight year an EU member, it is a crime to speak in your mother tongue," Mestan said.
He told the court that the ban on the use of mother-tongue (meaning in this case, a language other than Bulgarian) was contrary to Bulgaria's constitution and international treaties and conventions that the country has ratified.
He said that there were suggestions in society that if the MRF was allowed to use mother-tongue, "the events of the Western Balkans will come here".
This argument, he said, spoke of deep ignorance of the "Bulgarian ethnic model" and the MRF, Mestan said.
"Not only are there no weapons in our hands. Not only are there no stones in our hands. The only thing we are holding is the flower, as a symbol of the tolerance and love with which we respond and will respond to hatred," Mestan said.
The court is expected to rule on the case within one month.