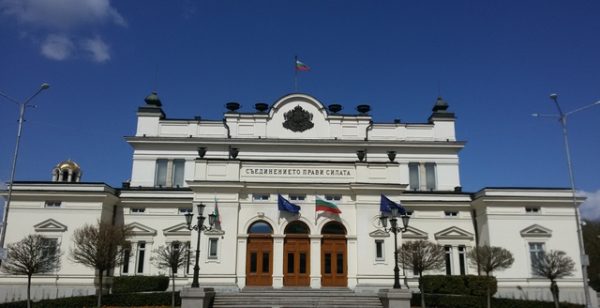 Bulgaria's National Assembly rejected on May 4 a proposal by the Bulgarian Socialist Party, the second-largest group in the legislature, to freeze their salaries.
The vote took place a few weeks after the first sitting of the 44th National Assembly, which was elected in March, and a few hours before MPs were due to vote in Boiko Borissov's third government.
The only MPs to support the proposal to suspend the recalculation of the basic monthly salary were from the BSP, and two from the fourth-largest group, the Movement for Rights and Freedoms. These two groups will be in opposition when Borissov forms his GERB-United Patriots coalition government.
GERB's Danail Kirilov said that such a proposal should have been tabled last week, when MPs discussed the rules of organisation of the National Assembly.
The BSP proposed that basic monthly salaries be frozen at the level of December 2016, at 2976 leva (about 1520 euro). Had this been approved, it effectively would have cut current pay, which is about 3210 leva a month.
BSP MP Krum Zarkov told the House that the manner by which MPs' salaries were set was "currently inadequate and unfair."
"There is a need for a new approach to the calculation of the salaries of MPs. We must stop their constant growth.," Zarkov said.
He said that MPs would end up having to explain to voters why once again they had raised their salaries.
"It's normal in a country where 2.5 million Bulgarians live below or around the poverty line, that this will just annoy people," he said.
Zarkov said that police, firefighters, military personnel got less than the country's average salary, which according to Parliament's rules, MPs take three times the country's average salary.
There were few professions that saw salary increases as frequent as those that MPs got, he said.
People were justifiably angry that MPs had yet hardly done any work, yet had put up their pay, Zarkov said./IBNA