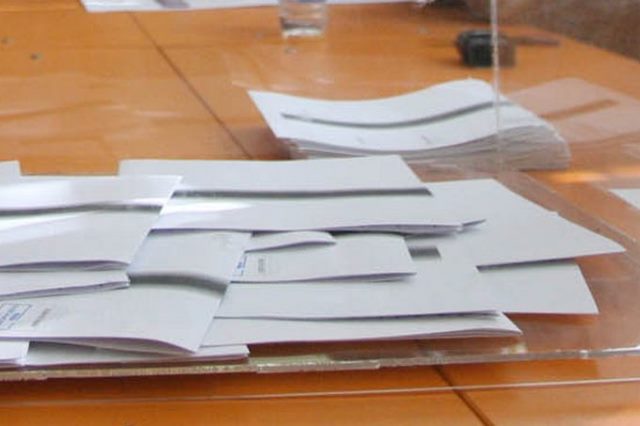 The sands of time are running out for Bulgaria's current Parliament, but MPs from Boiko Borissov's GERB party are mounting an 11th-hour bid to legislate a wholly new voting system that would see the National Assembly elected by majoritarian vote.
The current National Assembly is expected to be dissolved in the days after Roumen Radev takes office as Bulgaria's new President on January 22. Early parliamentary elections are expected to follow in late March.
Borissov resigned as Prime Minister in November after his party's candidate was defeated at the hands of Radev, who stood as the candidate of an initiative committee but was backed by the opposition Bulgarian Socialist Party. Borissov declined an offer to form a new government.
Borissov's GERB party and the BSP both say that they back taking on board into legislation the indications of public support for changes, including a majoritarian electoral system, that emerged in a three-question national referendum on November 6.
A special meeting of the National Assembly's legal affairs committee was called for January 10 to discuss draft legislation tabled by GERB that would see Bulgaria go over from a proportional representation electoral system to one based on a majoritarian vote. The bill envisages the President decreeing the boundaries of constituencies.
Even though Parliament may have no more than two weeks remaining to its life, GERB MPs insist that their bill could be approved.
GERB MP and legal affairs committee chairperson Danail Kirilov said that his party wanted Radev to postpone dissolving the National Assembly until the legislation could be debated and approved – a proposal that the BSP rejects as unconstitutional.
Kirilov said that if MPs "work very hard" the GERB proposal could reach second-reading voting stage by January 26 or 27.
A bill already has been tabled in the National Assembly on a majoritarian voting system, having been initiated by Ombudsman Maya Manolova and people from the television show that pushed for the November referendum.
That bill envisages the division of Bulgaria into 231 voting districts, with nine abroad. The bill has been rejected by GERB.
When Radev takes office, it is expected that he first will announce the staffing of posts at the Presidency, and then will announce the personnel of the caretaker cabinet that will take Bulgaria into early parliamentary elections. Unconfirmed media reports have said that Radev will embark on a slight delay in dissolving Parliament so that elections can be held on March 26 – the date named as the BSP's preference.
Seasoned observers see it as highly unlikely that Radev would agree to keeping the current National Assembly in place to comply with GERB's move to rewrite the electoral system./IBNA