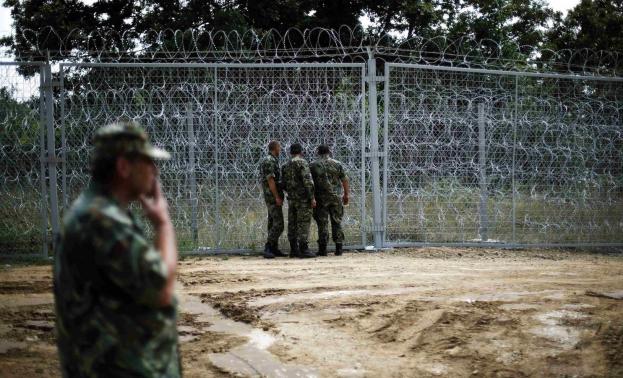 Sofia, January 25, 2015/ Independent Balkan News Agency
By Clive Leviev-Sawyer of the Sofia Globe
The Bulgarian military will provide logistical support for securing the border with Turkey in the face of an expected increase in illegal border crossings by refugees.
This was announced by Bulgarian Defence Minister Nikolai Nenchev, and comes as the latest twist in the much-debated question of whether the country should deploy military personnel along a border with a Nato ally.
Weeks ago, President Rossen Plevneliev, who constitutionally also is Bulgaria's military commander-in-chief, spoke publicly against using the military at the border, saying that this would cause a diplomatic scandal. Prime Minister Boiko Borissov said that deploying the military was never part of the plan.
Speaking on January 24, Nenchev said that 180 military personnel would be sent to the border, but they would only be providing logistical support. The military personnel would be sent after undergoing training.
Nenchev said that it was possible that several abandoned military buildings would be made available to the State Agency for Refugees to accommodate illegal migrants.
He added that municipalities that wanted to acquire military properties on their territory could receive them if there was incontrovertible proof that the properties would be used for public needs and would not be re-leased or sold.
Nenchev said that the Bulgarian military would receive $15 million from the United States by the end of 2015. The money would be used for repair work at the Novo Selo firing range, the Bezmer airfield and other infrastructure projects.
(photo: reuters.com)