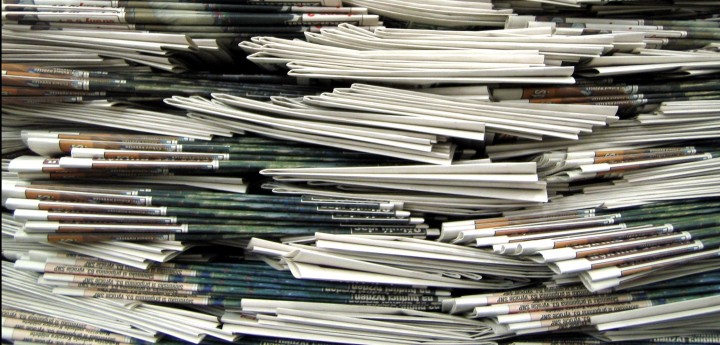 By Clive Leviev – Sawyer of The Sofia Globe
Sections of Bulgaria's electronic and print media have come in for sharp criticism for conveying hate speech during coverage of the refugee issue.
The Council for Electronic Media (CEM), the body empowered by statute to regulate the broadcast media, said that it would take "all necessary measures" against media that conveyed hate speech.
In a statement after monitoring electronic media coverage of the refugee issue, CEM said on November 6 that freedom of speech does not include the expression of racist beliefs or statements that incite hatred, xenophobia, anti-Semitism and other forms of intolerance.
Some instances of hostile speech and usage of morally unacceptable remarks, such as "cannibals", "scum" and "low-life primates" stand out, CEM said.
The council did not name specific media, but earlier there were complaints about a programme hosted on the Alfa Ataka channel by ultra-nationalist Ataka MP Magdalena Tasheva. The "In the Eye of the Storm" programme has been the subject of complaints by Syrian refugees in Bulgaria.
Some reference was made to this syndrome by the council, which noted that politicians hosted programmes in some media. This fact formed a "special conflict of interest," CEM said.
The Association of European Journalists – Bulgaria (AEJ) expressed "serious concern" in a statement on November 6 about media coverage of growing tensions between Bulgarian and foreign nationals coming from countries in the Middle East.
The AEJ said that it realised the seriousness of the problem faced by the state and its citizens in providing protection and shelter to refugees from the war in Syria.
"Unfortunately, in this difficult situation, many media have chosen to boost circulation by creating panic rather than protecting the public interest."
The association said that state institutions were demonstrating an inability to cope with the refugee wave that was developing into a growing problem.
In recent weeks, this situation had led political entities into using hate speech, xenophobia and nationalist rhetoric.
The AEJ said that it was commendable that the prosecution had immediately initiated an investigation after a complaint from human rights watchdog the Bulgarian Helsinki Committee about calls for violence and the use of hate speech by a leader of the nationalist VMRO-BND party, but it was also a fact that aggressive rhetoric was continuing to pump up artificial tension.
The association urged the responsible authorities and the media to take a more responsible position and to act in the public interest.
"The media have a responsibility to be objective and not to succumb to artificial inflation of ratings by circulation rumours and unsubstantiated claims," the AEJ said.
Meanwhile, the parties of the Reformist Bloc, an alliance of seven right-wing and centrist minority parties, said that it was holding a "Together against Hatred" rally on November 7 at 6pm in Bulgaria's capital city Sofia. Earlier in the week, in response to rhetoric at ultra-nationalist and nationalist anti-refugee rallies this past weekend, an initiative on social network Facebook led Bulgarians to hold candle-lighting events in public squares and in the windows of their homes to demonstrate their opposition to racism and xenophobia.
(Photo: Brano Hudak/sxc.hu)