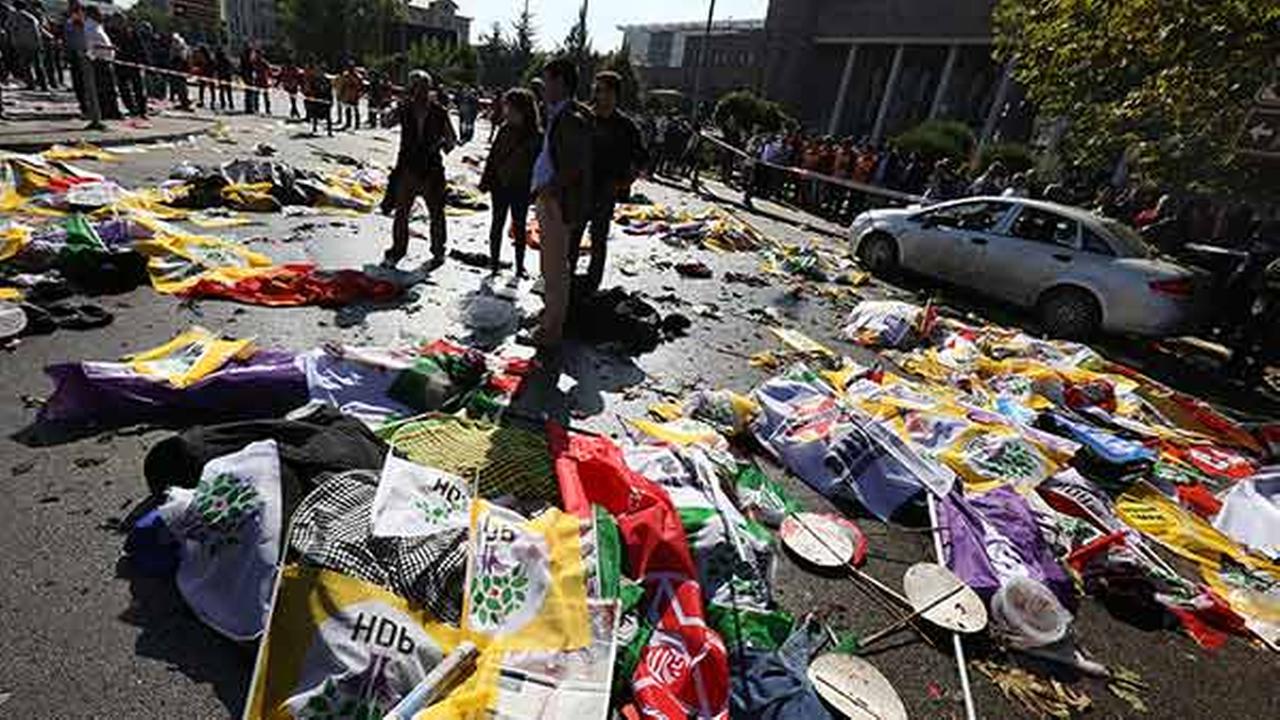 Sofia, October 11, 2015/Independent Balkan News Agency
By Clive Leviev-Sawyer of The Sofia Globe
Bulgarian head of state President Rossen Plevneliev and head of government Prime Minister Boiko Borissov have sent cables of condolences to their Turkish counterparts after the October 10 bomb attack in Ankara in which at least 95 people died.
An updated toll from the Turkish prime minister's office said the blasts that happened Saturday near the main exit of the railway station in the Ulus district also wounded 246 people, the Voice of America reported. That location was presumably intended to cause a high number of deaths among participants at the rally, which was organised by labour and civil society groups, VOA said.
Bulgarian President Plevneliev, in a message to his Turkish counterpart Recep Tayyip Erdoğan, strongly condemned the terrorist attack in Ankara.
Plevneliev said that it was unacceptable for a peaceful demonstration to be turned into a tragic event.
The Bulgarian President called on the international community to join efforts to confront terrorism in all its forms. The use of violence is unacceptable, he said in his message to Erdoğan.
Plevneliev expressed condolences to the families of those who died in the terrorist attack and wished a speedy recovery to the victims of the bombing. He expressed his hope that the organisers and perpetrators of the attack would be identified and punished to the fullest extent of the law.
Prime Minister Borissov, in a message to Ahmet Davutoğlu, expressed on his own behalf and that of the Bulgarian people sincere condolences to the families and relatives of those killed during the bombing of the peaceful demonstration in Ankara.
"Bulgaria strongly condemns this outrageous act that took the lives of dozens of innocent Turkish citizens."
The tragic event is another opportunity to unite efforts in the fight against terrorism, Borissov said, also expressing his hope that the instigators and executors of the attack would be exposed and punished to the fullest extent of the law.
"We are with the Turkish people in this difficult moment," Borissov said.
EU foreign policy chief Federica Mogherini and Commissioner Johannes Hahn, in a joint statement, expressed condolences condolences to the families of the victims and wished a speedy recovery to those injured.
"Our sympathy goes to the Turkish people and authorities," the joint statement said.
"Turkish people and all political forces must stand united against terrorists and against all those who try to destabilise a country that is facing many threats.
As the EU, we are determined to defeat those who want to disrupt and destabilise societies. We stand by all people in Turkey who work together to counter violence and terrorism. Our partnership and engagement with the Turkish authorities and Turkish society is stronger than ever, at all levels," Mogherini and Hahn said.