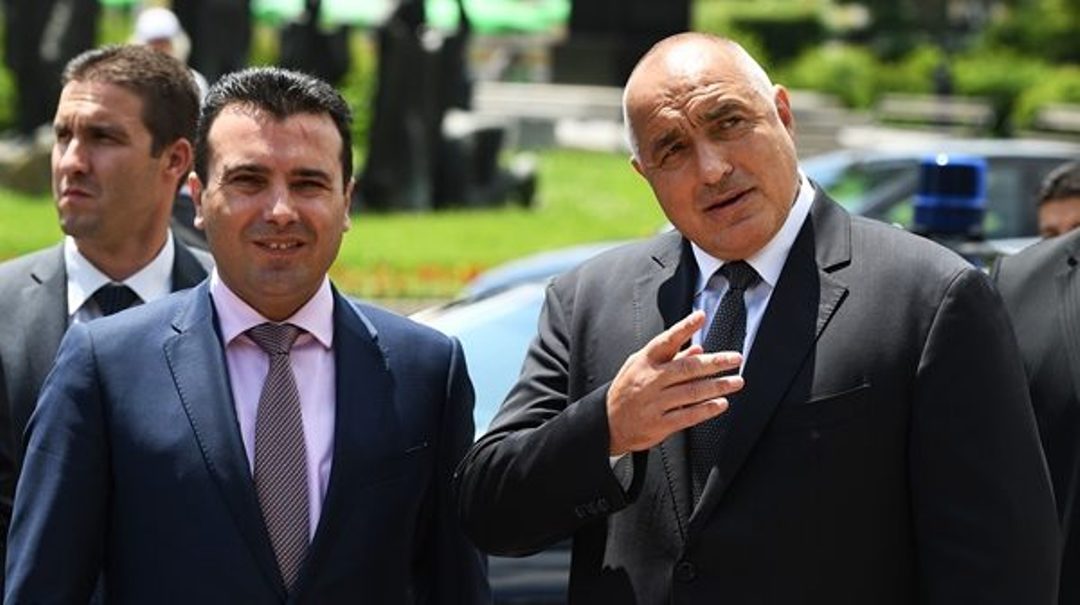 Bulgarian Prime Minister Boiko Borissov on July 7 again insisted that it was in his country's interest to support the Republic of Macedonia's Euro-Atlantic integration and described the planned good-neighbourly agreement with the neighbouring country as extremely important.
Bulgarian leaders have been at pains to express determination that the signing of the good-neighbourly agreement will go ahead as planned on August 2, even as media in Skopje linked to former prime minister Nikola Gruevski have claimed that the signing will be delayed.
Borissov, speaking at a forum in Sofia, said that it was in Bulgaria's interest to support Macedonia to enter the Atlantic pact.
"If we do not sign the good-neighbourly treaty with Macedonia, I do not know what else we can sign in the future," he said.
"The neighbourly treaty with Macedonia is extremely important. We should let the historians to argue. I do not like to listen to them on many topics. I am convinced that the Bulgarian political class will also support us. It is up to the Macedonian political class to make that treaty. If we cannot sign it, then what can we sign in the future? Bulgaria's interest is to support Macedonia entering the Atlantic pact. Let's hope that colleagues also understand what the dangers are if it does not happen for the future," Borissov said.
The government in Skopje has been put under heavy pressure by the opposition VMRO-DPMNE, led by Gruevski, and its related media regarding the preparation of the treaty with Bulgaria. These reports claimed that, in spite of the agreement with Borissov when the former Yugoslav republic's prime minister Zoran Zaev visited Sofia, the August 2 signing would not go ahead.
A new round of talks on the outstanding issues in the draft good-neighbourliness agreement is expected on July 8 and 9.
Bulgarian Foreign Minister Ekaterina Zaharieva said on July 5 that her ministry had no official information that the signing of the treaty had been cancelled.
"We have no such information. At the meeting in Bulgaria, it was agreed to celebrate Ilinden together," Zaharieva said.
A few days earlier, her counterpart Nikola Dimitrov had told her that everything possible would be done to ensure the August 2 event went ahead.
"I hope this Saturday and Sunday to clear up the remaining technical details of the neighbourly treaty with Macedonia. The final round of negotiations will be before the treaty is signed. We will do our best to make it happen, which is above all in the national interest of Bulgaria. Whoever works against it works against the national interest of Bulgaria," Zaharieva said.
"A number of Bulgarian governments, with a clear mandate from 2012, following a decision by the cabinet, follow the same policy regarding the neighbourly treaty," she said./IBNA