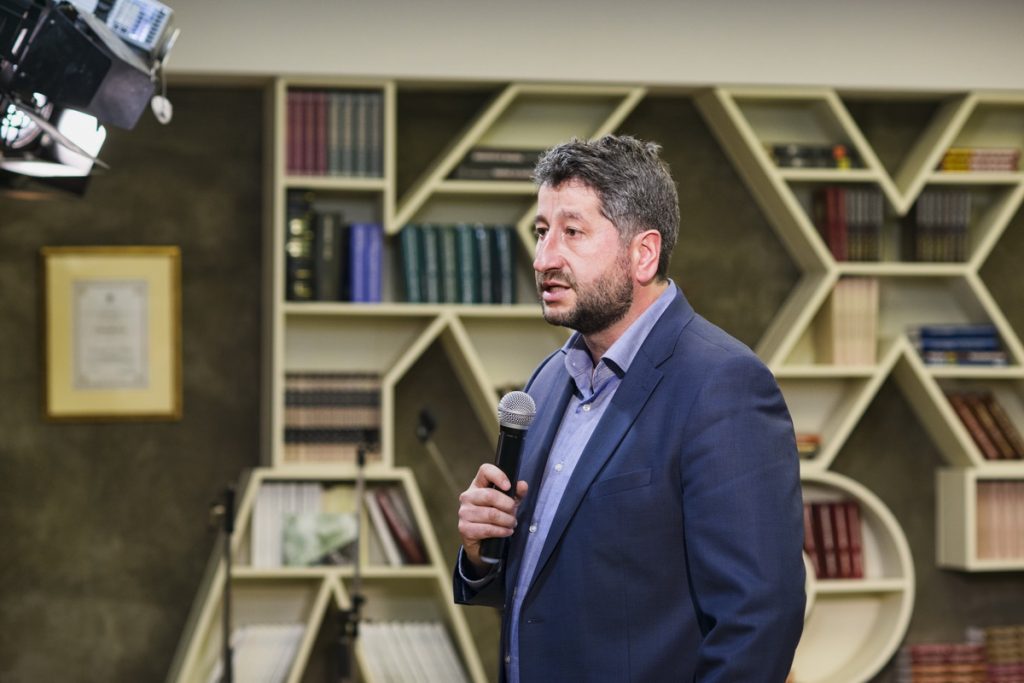 A new political party, Yes Bulgaria ( Да, България) in which former justice minister Hristo Ivanov has a central role in founding, will hold its constituent meeting in capital city Sofia on January 7.
Ivanov had the justice portfolio in Boiko Borissov's second government, but resigned in November 2015 on principle in protest against the form of constitutional amendments approved by Parliament, billed as furthering judicial reform.
His resignation caused a splintering from the ruling coalition as Radan Kanev's Democrats for a Strong Bulgaria went into opposition, distancing itself from the Reformist Bloc that remained in alliance with Borissov.
The January 7 2017 event will see a speech by Ivanov and a vote on the party's proposed constitution and governing bodies.
As Bulgaria heads for early parliamentary elections, generally expected to be some time between late March and early April 2017, Ivanov's party is likely to attract support from Bulgarians keen on genuine judicial reform and an effective drive against corruption.
In an interview with public broadcaster Bulgarian National Radio on January 6, Ivanov said that "Yes Bulgaria" did not put the focus only on corruption but was trying to explain that if that problem was not solved, there was no way to talk about accelerated development of Bulgaria.
Ivanov said that the party had arisen in a spontaneous way, gathering strong personalities from various professions.
"We have a very strong democratic spirit. In no way is there a threat that my name or another will dominate," said Ivanov.
Ivanov first came into government in Bulgaria in August 2014 as part of the caretaker cabinet headed by Georgi Bliznashki. After serving as justice minister and deputy prime minister in that administration, he was retained in the justice portfolio by Borissov in the November 2014 coalition cabinet.
A lawyer since 2002, Ivanov served as project coordinator of the Rule of Law Initiative of the American Bar Association before that. Since 2006, Ivanov has served as programme director of the Bulgarian Institute for Legal Initiatives, the non-partisan NGO advocating reform in Bulgarian judiciary and adoption of international good practices in the field.
He told BNR that the new formation was created from the ranks of a very strong civil movement in various sectors.
"These are people who, each in his own way, was confronted with Bulgarian mafia-isation and oligarchy – whether in business, whether in science, whether in health care, whether in justice like me."
Ivanov said that for many of these people, the time had come when they realised that individual and civil efforts had achieved what they could, and "we must carry the battle to the political field".
He said that the country had a corruption problem, but the biggest problem was that the Bulgarian political class did not actually discuss options for the accelerated development of the country.
Meanwhile, the DEOS party, which has its roots in anti-government protests against the 2013/14 ruling axis, indicated it would seek a coalition with "Yes Bulgaria".
The Greens party, a minority extra-parliamentary party, also said it was seeking a broader coalition with parties sharing similar values, nodding its approval for the "Yes Bulgaria" drive for judicial reform though not specifically committing itself to a coalition with it.
"It's too early to comment on whether this will happen," Greens party co-leader Vladislav Panev told reporters./IBNA
(Photos: dabulgaria.bg)