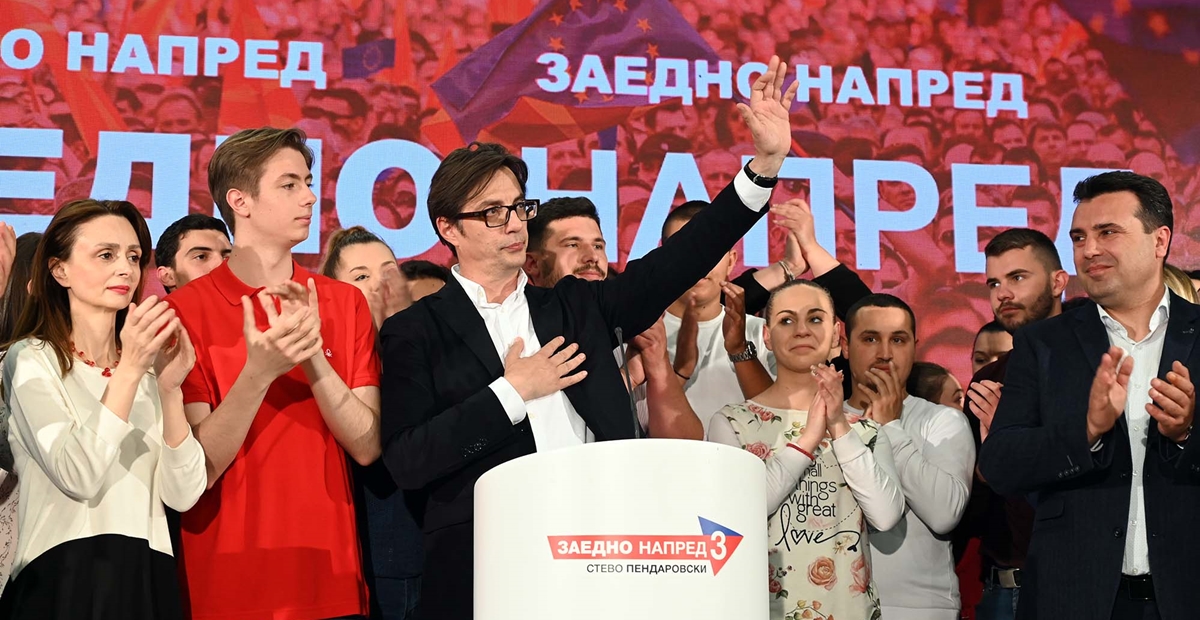 Bulgarian head of state Roumen Radev has congratulated Stevo Pendarovski on his victory in the presidential elections in the Republic of North Macedonia, the President's office in Sofia said on May 7.
Pendarovski, the candidate of the ruling coalition, won the second round of presidential elections in North Macedonia on May 5 with about 52 per cent of the vote.
Radev wishes success and courage to Pendarovski at a time when North Macedonia faces an important agenda on its way to membership of Nato and the European Union, the Bulgarian President's office said.
Bulgaria remains a consistent supporter of the European perspective of North Macedonia, the statement said.
"The Treaty on Friendship, Good Neighbourliness and Co-operation between our two countries opens the way to the achievement of this common priority," Radev told Pendarovski.
Radev said that Bulgaria expects the leadership of the new President of North Macedonia not only in terms of implementing the treaty's clauses but also in building its spirit as the basis of the future relations between the two countries.
"Emphasiging the historic closeness between the Republic of Bulgaria and the Republic of North Macedonia, I express my hope that we will continue to develop this through fruitful contacts between our presidential institutions. I hope to meet you soon," Radev said./ibna
(Photo of Pendarovski: sdsm.org.mk)