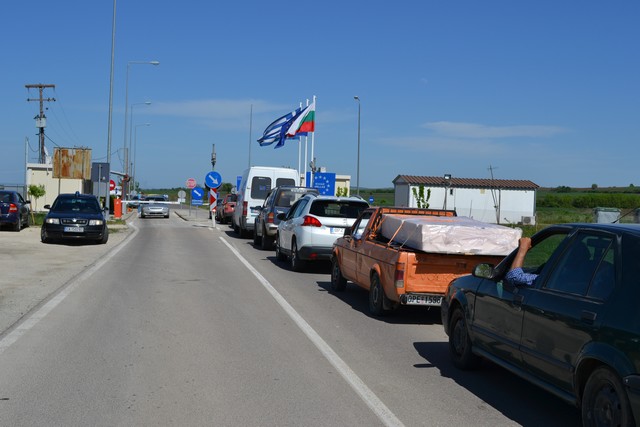 Sofia, April 22, 2016/Independent Balkan News Agency
By Clive Leviev-Sawyer of The Sofia Globe
If the blockade of the Bulgarian – Greek border planned by Bulgarian lorry drivers over the Orthodox Easter holidays goes ahead, the tourism industry will lose about 100 million leva (about 50 million euro), the head of the Association of Bulgarian Tour Operators and Travel Agents Baiko Baikov said on April 22.
The lorry drivers announced the blockade, from April 29 to May 8, in retaliation for the blockades at the Bulgarian border in February.
Given Greece's popularity as a tourism destination for Bulgarians, the timeframe from the Easter holidays through the May 6 date that Bulgaria celebrates St George's day was chosen deliberately to hurt the Greek economy.
Already, Bulgaria's Road Infrastructure Agency has made some suggestions should Bulgarian motorists still want to try reaching Greece in spite of the blockade by the Union of Bulgarian Carriers.
Baikov was reported by Bulgarian news agency BTA as saying that while the ire of the transport sector over the impact of the February blockades by the Greek farmers – who had been protesting against pension reforms – was understandable, his association opposed lawlessness.
He estimated that more than 150 000 Bulgarians and 50 000 Greeks, who were expected to holiday in Bulgaria, would be affected by the border blockade.
In February, there were already reports of numerous cancellations by Bulgarians of holidays in Greece at the time of the Orthodox Easter because of concerns at the time that the Greek blockade, and ensuing Bulgarian blockade, might not be over by then.
It was at that time that the Union of Bulgarian Carriers first issued its threat of a revenge blockade during the Orthodox Easter holidays. In recent days, it confirmed that it intended going ahead with the blockade for the 10-day period.
While there have been reports that plans were to close the Bulgarian – Greek border for four hours, open it for two hours, and repeat this throughout the time of the blockade, other reports have said that there was no general consensus among the Bulgarian lorry drivers how the blockade would operate.
Baikov's association called on Bulgaria's Prime Minister, and the ministries of tourism, transport and foreign affairs to intervene to resolve the problem so that the blockade did not go ahead.
Road Infrastructure Agency head Lazar Lazarov, speaking to local television station bTV, said of the planned blockade, "we still have no official request from them to close that road, but they would hardly ask us".
He said that possible alternative routes for Bulgarians wanting to reach Greece were via the Zlatarevo border checkpoint and through Macedonia into Greece, and the Ilinden, Zlatograd, Ivailovgrad and Kapitan Petko Voivoda checkpoints. It was possible to go through the Makaza checkpoint, but the pass there was closed to lorries. Lazarov said that it was also possible to go via the Kapitan Andreevo checkpoint and through Turkey.