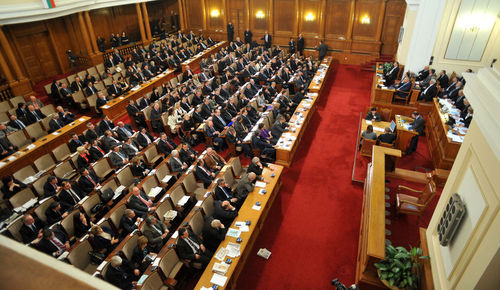 Bulgaria's coalition government is to table in the National Assembly proposed amendments to the Bulgarians Abroad Act and the Bulgarian Citizenship Act to speed up the process of granting citizenship to applicants from non-EU countries. Principal beneficiaries are expected to be those claiming Bulgarian citizenship by descent.
This was announced on June 28 by Valeri Simeonov, Deputy Prime Minister in charge of demographic and economic policy, and a co-leader of the nationalist United Patriots, minority partner in the Boiko Borissov coalition government.
Simeonov said that the amendments were being drafted and would be ready "within days".
"We have the full assistance of the Ministry of Justice so as to ease the system for obtaining Bulgarian citizenship, as we have over 56 000 delayed applications accumulated," he said.
The amendments would be directed at making the process of application for citizenship by people from third countries easier, Simeonov said.
Meanwhile, the government has approved labour migration agreements with Armenia, Moldova and Ukraine.
The documents will serve as a basis for negotiating the regulation of the employment of the citizens of the three countries in Bulgaria. Signing agreements with Armenia, Moldova and Ukraine will provide an opportunity to provide staff for economic sectors where there is a shortage of labour, the government's press service said. Above all, employees in the tourism sector are waiting for them./IBNA