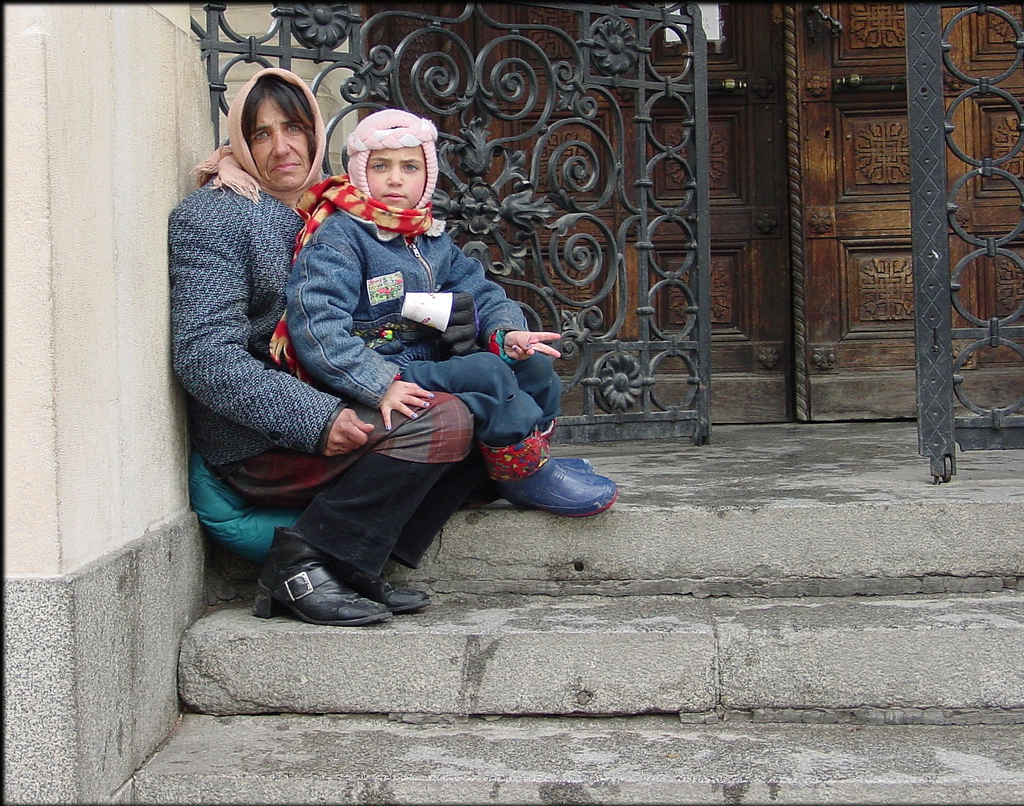 Sofia, May 8, 2015/ Independent Balkan News Agency
By Clive Leviev-Sawyer of The Sofia Globe
Bulgaria's cabinet has approved a report that sees "progress" in some areas of the country's plan for Roma integration.
The report, officially an administrative monitoring report on the 2014 implementation of the National Roma Integration Strategy of the Republic of Bulgaria (2012-2020), comes against a background of a number of incidents over the years that have exposed tensions regarding Bulgaria's Roma population.
These have included the drama of the Katunitsa incident in September 2011, which saw ethnic tension inflamed in a village after the death of a teenager, who died after being hit by a car driven by the son of a powerful clan leader.
Far-right and ultra-nationalist groups and political forces make a continuing issue of "Roma crime", or as they term it, "gypsy crime".
Roma people, according to the 2011 census, make up just less than five per cent of Bulgaria's population. But while Roma, according to frequent reports, have the highest demographic growth, they are hardly represented in the formal economy and even less so in any position of national political power.
The 2014 election to Parliament on the ticket of the Movement for Rights and Freedoms saw protests among some communities, unlikely to have been free of ethnic motives.
More recent controversies have included a furore over Health Minister Petar Moskov, pointing to incidents where emergency health care teams had been attacked while responding to calls in predominantly Roma areas, saying that services to such areas could be cut back and that teams should be accompanied by police. Allegations of discrimination against Moskov were deemed unfounded by the relevant body.
The report adopted by the cabinet accentuated the positive.
According to the report, in terms of education, the main achievements that have a positive effect on the Roma group are: the introduction of all-day organisation of school days for students up to fifth grade; implementation of programmes focused on the prevention and reduction of early school leaving; implementation of policies to overcome differentiation of children and students on the basis of ethnicity and increasing the scope of additional Bulgarian language training.
With regard to health care, the report notes "a growing awareness and knowledge of disadvantaged groups, formation of an active position and sustainable motivation for a healthy lifestyle, early detection of a wide range of diseases, improved immunisation coverage and reduction of the incidence of infectious diseases, expansion of the network of mediators".
On employment, the report said that "efforts of institutions are focused on activities to increase labour market competitiveness of Roma population, providing employment, encouraging their entrepreneurship, as well as developing mediation in this area" – phrasing that hardly suggests success, also considering that reports indicate that unemployment among Roma people is higher than the national average.
"With respect to housing, the construction and provision of social housing are a priority. Experience shows that these measures must be combined with the provision of technical, social, and educational infrastructure, improving the urban environment and public transport, and activities that provide access to education, employment, health and social services for disadvantaged groups."
The report said that initiatives to overcome the stereotypes and promote the cultural identity of ethnic communities had been undertaken in the area of the rule of law and anti-discrimination.
Training for police staff, state and municipal employees, teachers, those employed in public health on working in a multicultural environment and not allowing discrimination, racism and xenophobia were continuing.
A government statement said that based on conclusions drawn, it is envisaged to support integrated interventions under Operational Programs 2014-2020 with funding from the European Structural and Investment Funds, while policy implementation at the local level is essential.
"The integrated approach includes combining measures to improve housing conditions, education, health, and social infrastructure with measures for employment, education, social and health services."
The operations contribute to building the capacity of local communities – beneficiaries of the projects – to plan and implement initiatives to overcome challenges relating to the integration of marginalised groups an communities, the statement said.
According to findings of the report, "joint efforts, co-operation, and commitment of all stakeholders – institutions, local authorities, civil organisations, and the Roma community – are the right way to tackle problems and challenges that accompany Roma integration policy".