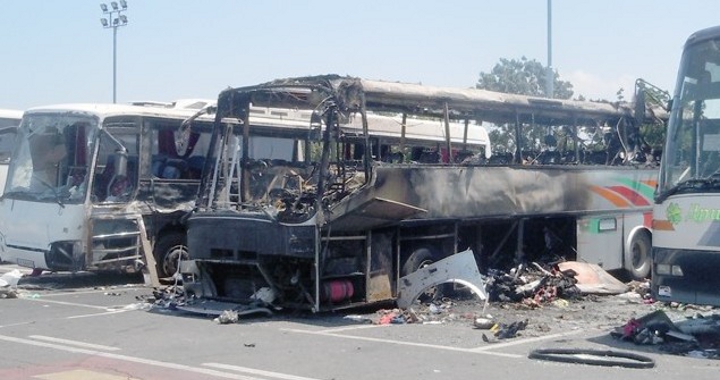 Sofia, March 24, 2016/ Independent Balkan News Agency
By Clive Leviev-Sawyer of The Sofia Globe
The Bulgarian government adopted on March 23 its plan for a strategy for combating radicalisation and terrorism, which includes an anti-terrorism bill – that Prime Minister Boiko Borissov has ordered to be ready for presentation to the Cabinet within two weeks.
The same day, Bulgaria's Parliament approved amendments to the law against the financing of terrorism, providing for the freezing of the funds of individuals, organisations and juristic persons on whom sanctions have been imposed for terrorism or financing terrorism, by the United Nations Security Council or a regulation of the European Parliament.
At the March 23 Cabinet session, a scheduled meeting held a day after the terrorist attacks in Brussels, Borissov ordered the anti-terrorism bill – expected to encompass measures in a draft directive being discussed at European level – ready within a fortnight.
Justice Minister Ekaterina Zaharieva told reporters that the bill will be drafted by the Interior Ministry, State Agency for National Security, the prosecuting magistracy and the Ministry of Justice.
Zaharieva noted that in 2015, Bulgaria had adopted tougher measures than those in the EU directive, by amending the Penal Code to criminalise travel within the EU as well as outside the EU (the European directive outlaws only the latter) for the purposes of terrorism.
Among measures expected to be proposed for inclusion in Bulgarian law of criminalisation of terrorist "self-training", a step that Bulgaria tried and failed to get included in European law. The country is entitled, however, to approve its own law on the issue.
The strategy adopted by the government on countering radicalisation and terrorism includes, apart from the anti-terrorism bill, a concept for communication with the media and civil society in terms of crisis management resulting from terrorist activities, preparation of plans for countering terrorism by the relevant ministries and departments, regional and municipal administrations and strategic sites, as well as a mechanism to assist Bulgarian nationals who have become the subject or victim of a terrorist act on the territory of third countries.
The plan also envisages the construction of a system for monitoring and coordination between ministries and agencies in terms of countering radicalisation and terrorism through specialised contact points, a platform for quick and quality exchange of information, a methodology for identifying, monitoring and evaluation of the manifestations and risks of radicalisation. It includes measures to improve the organisation and activities of the specialist structures and increasing their administrative capacity, according to a government statement.
(Archive photo: The bus destroyed in a Hezbollah military wing terrorist attack on a group of Israeli tourists at Bulgaria's Bourgas Airport, July 2012)