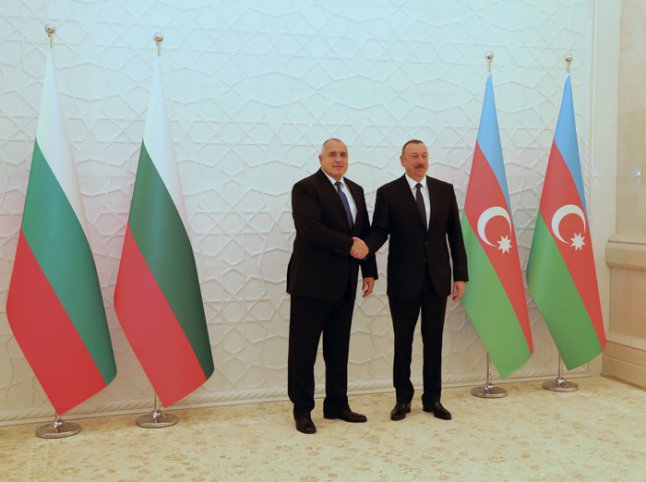 On the occasion of a visit by the Prime Minister of Bulgaria, Boyko Borissov to Azerbaijan, the President of the country, Ilham Aliyev stated that, "via its state energy company SOCAR", Baku "is ready to engage in Bulgaria's gasification at its own expense", mediapool.bg reads.
Looking forward to the completion of the Southern Gas Corridor construction (estimated to be completed by 2018 and to come upstream probably by 2020), Bulgaria has long been ahead of the rest of Europe as, more that ten years ago, it was the first Union state "to commit to buy 1 billion cubic meeers of Azeri gas per year (bcm/y)" as soon as the SGC -an initiative of the European Commission for the natural gas supply from Caspian and Middle Eastern regions to Europe- comes upstream as noted above. According to Bulgarian Mediapool and English-language euractiv. com. "This represents roughly one third of Bulgaria's annual consumption. So far Russia's Gazprom has a de facto monopoly" on the country's gas supply.
Thinking of his people's best interest, the Bulgarian President admitted, while in Baku, that this is the best solution for his compatriots since it is also the cheapest.
Moreover, because of Sofia's high levels of air pollution, the government is making an effort to reduce it, believing that gas could be a "profitable" solution.
"Borissov recalled that only 3% of Bulgarian households have access to gas, while a main reason for the air pollution is the use of wood and coal for heating. He said Bulgaria should set itself the ambitious goal of replacing this with more ecologically sound energy sources. In his words, 90% of the territory of Georgia, a neighbour of Azerbaijan, has access to gas, adding that he hoped that Bulgaria would very soon reach a similar result", euractiv.com reports…/IBNA