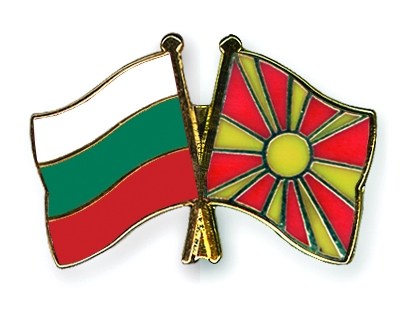 By Clive Leviev – Sawyer of The Sofia Globe
A meeting between the prime ministers of Bulgaria and FYR Macedonia will be held within days, according to Bulgarian Foreign Minister Kristian Vigenin.
His statement, on July 23, came against a background of continuing efforts towards the signing of a "good neighbourliness agreement" between the two countries, efforts that have been continuing for many months and which Sofia sees as an essential step towards FYR Macedonia's European integration.
Relations between the two countries repeatedly have been vexed over issues such as historical legacy and identity.
The good neighbourliness agreement is an attempt to resolve this, with important principles including shared commemorations of events in the two countries' common historical legacies.
When the former centre-right government of Bulgaria stepped down in February 2013, then-Foreign Minister Nikolai Mladenov expressed frustration because work on the good neighbourliness agreement was nearing finalisation.
During this process, in the days before the abrupt resignation of the Boiko Borissov government, then-prime minister Borissov had held talks in Skopje with his counterpart Nikola Gruevski.
The caretaker government of Bulgaria that was in office from mid-March to late May under then-prime minister and foreign minister Marin Raykov repeatedly underlined that good neighbourliness and the place of history in uniting rather than dividing was key to European integration.
Vigenin said that the topics for discussion between the prime ministers of Bulgaria and FYR Macedonia were being prepared.
The current government changed the line-up of its negotiation team, appointing Bulgaria's ambassador in Skopje, Ivan Petkov, to head it.
"The team is ready to respond to an invitation from FYR Macedonia. I have declared our readiness for speeding up the process for the good neighbourly relations agreement. So far there is no such invitation," Vigenin said on July 23.
Earlier, on July 9, Vigenin emphasised that signing a treaty on good neighbourliness was one of the elements on which depend the next steps in the European integration of the FYR  Macedonia, together with the implementation of internal reforms in response to the recommendations of the European Commission.
However, in parallel with the negotiations on the treaty, it is important to plan joint initiatives to enhance trust between the two countries, a Foreign Ministry statement quoted him as saying.