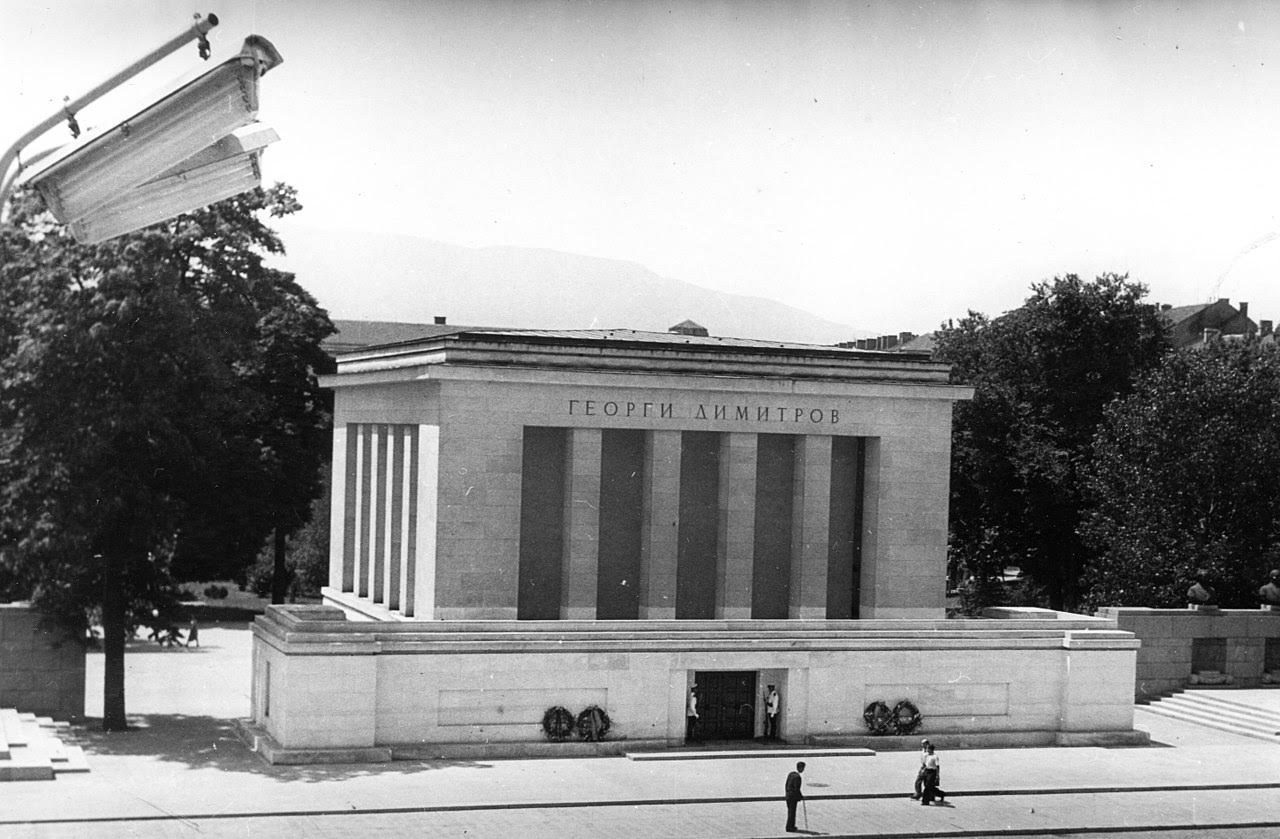 Sofia City Council voted on February 8 to turn the underground spaces at the site where late communist dictator Georgi Dimitrov's mausoleum used to be, into a gallery for contemporary art.
The mausoleum of Dimitrov was built rapidly in 1949 following the dictator's death. Fifty years later, it was demolished – with difficulty, given the stout construction of the building – by a Bulgarian post-communist government.
The site, on Sofia's Battenberg Square across the road from the National Art Gallery, has stood largely vacant since then. At one point, some years ago, it was the home of a tent put up by the so-called "alternative synod" that set itself up in opposition to the mainstream Bulgarian Orthodox Church.
The contemporary art gallery will operate as a branch of the nearby Sofia City Art Gallery.
There will be fortification of the earthworks, a consequence of the succession of four sets of explosions that were used to destroy the Dimitrov mausoleum in 1999.
There are three underground levels – referred to in Bulgarian-language media reports about the city councils vote as "dungeons" – that were built, in part, for support work to maintain the state of Dimitrov's corpse.
The first of these will be used as the art gallery and the other two as repositories.
The Sofia City Council voted to approve spending 100 000 leva (about 50 000 euro) on work on the site, including renovations and strengthening of the underground levels.
The decision was criticised by the opposition in the city council, the Bulgarian Socialist Party – lineal successor to the Bulgarian Communist Party – which said that the municipal council leadership had failed to supply documentation on the detail of the renovation and construction work that would be involved in the project.
BSP deputy leader in the city council, Milka Hristova, said that the plan put at risk the green areas at the site.
The city council plan follows decades of legal uncertainty about the Dimitrov mausoleum site, which was not recorded in the state and municipal cadastre records nor in any national state document.
The site was handed to Sofia municipality in 2016, deputy mayor Todor Chobanov said. The underground gallery project had become possible after co-ordination with the National Protection Service, because of bunkers and labyrinths related to security in the area.
A conceptual design competition will be held, for the look of the gallery and the surrounding area of Battenberg Square.
Dimitrov's remains will remain quite some distance away. In 1990, his corpse was removed, cremated and the ashes placed in Sofia Central Cemetery…/ΙΒΝΑ
Photo: The mausoleum in 1962 / Fortrepan AR