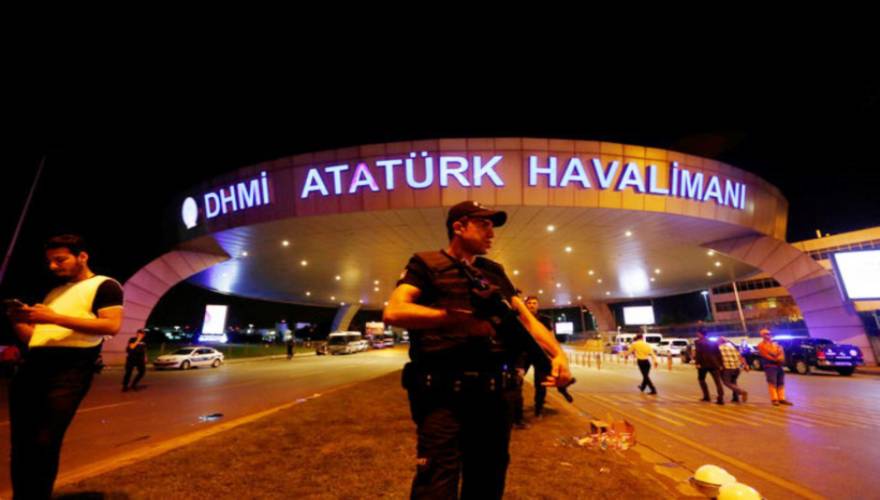 Sofia, June 30, 2016/Independent Balkan News Agency
By Clive Leviev-Sawyer of The Sofia Globe
The threat of terrorist acts in Turkey remains high, Bulgaria's Foreign Ministry said on June 30.
The ministry urged Bulgarians travelling to Turkey to be careful because high-risk areas for terrorist attacks were precisely those most frequented by tourists.
The Bulgarian Foreign Ministry warning came after the June 28 terrorist attack at Istanbul's Ataturk international airport, that left 43 people dead and more than 230 injured. Turkey has blamed the attack on terrorist organised crime group Daesh, the self-described "Islamic state".
Reports from Turkey on June 30 said that the three suicide bombers involved in the attack were of Russian, Uzbek and Kyrgyz nationality.
Bulgaria's Foreign Ministry recommended that Bulgarian citizens wanting to visit Istanbul should exercise caution and, in crisis situations, comply strictly with the orders of security services.
On June 27, the US State Department had warned US citizens of increased threats from terrorist groups throughout Turkey and had told them to avoid travel to south-eastern Turkey.
"Foreign and US tourists have been explicitly targeted by international and indigenous terrorist organisations," the State Department said.
"As stated in the Worldwide Caution dated March 3 2016, throughout Europe extremists have targeted large sporting events, theatres, open markets, aviation services, transportation systems, and public venues where people congregate as well as religious sites and high-profile events."
The State Department reminded US citizens to review personal security plans and remain vigilant at all times.
On June 29, in an updated travel advice note, the United Kingdom's foreign and commonwealth office said that it advised against all travel to within 10 km of the border with Syria and to the city of Diyarbakir.
The FCO advised against all but essential travel to the remaining areas of Sirnak, Mardin, Sanliurfa, Gaziantep, Diyarbakir, Kilis and Hatay provinces, and to Siirt, Tunceli and Hakkari
"The threat from terrorism remains high. Terrorist groups, including Kurdish groups, Daesh (formerly referred to as ISIL) and far left organisations, continue to plan and carry out attacks. Further attacks are likely.
"Terrorist groups, including Daesh and the Kurdistan Freedom Falcons (TAK), have publicly threatened to attack tourist sites in Turkey. You should take extra care in public places – particularly those visited by foreigners," the FCO said.