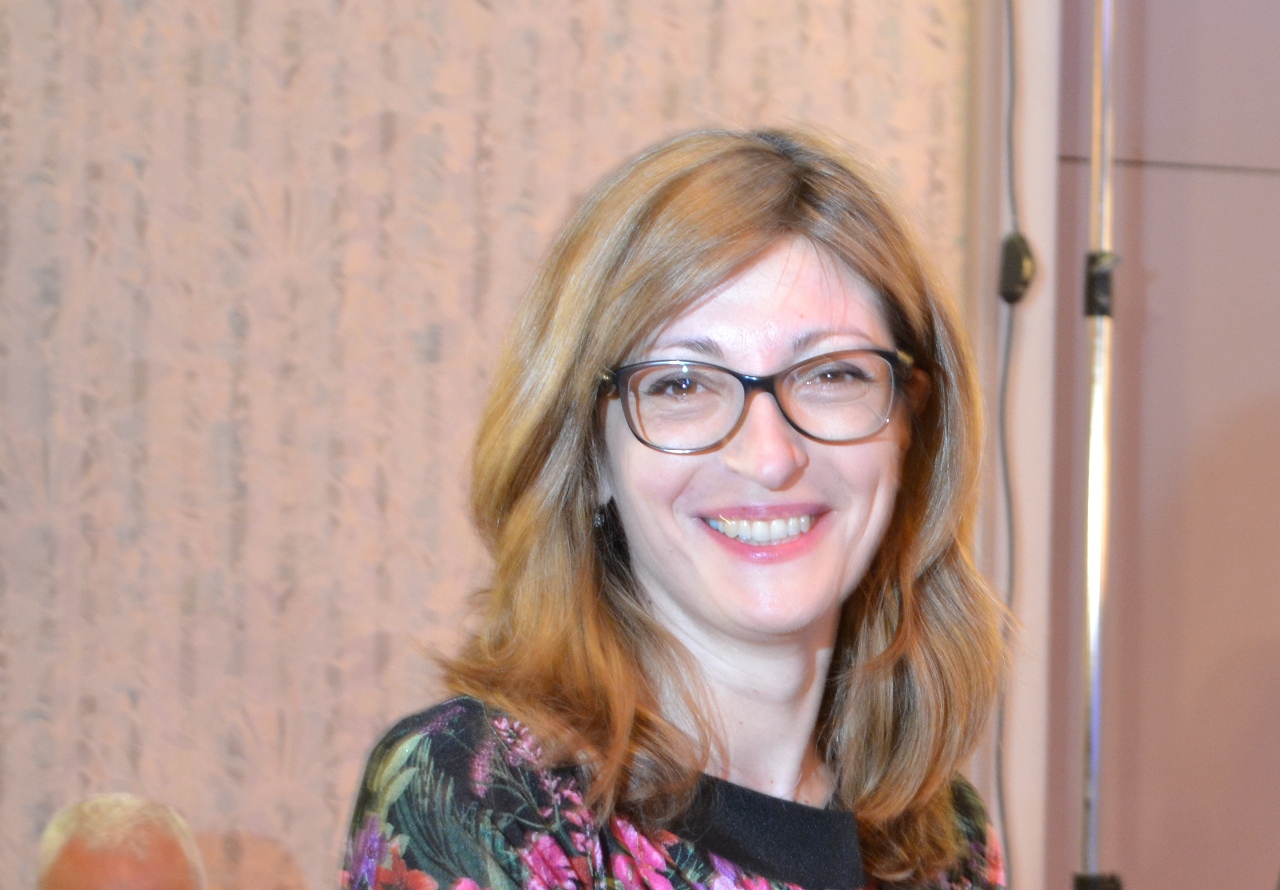 Bulgarian Foreign Minister Ekaterina Zaharieva has told the Rhodes Conference for Security and Stability 2017 that additional efforts are needed to find working and sustainable solutions to the crises in the region.
"Prevention of radicalization and extremism through education, protection of heritage, upholding human rights and gender equality will help us tackle many of the conditions that drive individuals to join violent extremist groups," Zaharieva told the conference, being held on May 22 and 23.
She told the conference, which is being attended by foreign ministers and high-ranking officials from states of the Arab World, the Balkans and the southeastern Mediterranean, that Europe's relationship to its neighbourhood regions has its deep historical roots.
"It is our responsibility and in the interest of our people to use this interdependence in a constructive and beneficial manner. We are all responsible for the present and the future of the Mediterranean and we have to make sure that our time be remembered as one of the peaks in its long history and not one of its downfalls," Zaharieva said.
"In the globalised world we live in, we once again acknowledge what is written in stone – we have to broaden and deepen the cooperation with the neighbours of our neighbours and their respective regional organisations," she said, giving the example of the Gulf Cooperation Council.
Zaharieva, noting the wars and armed conflicts in Syria, Iraq, Yemen and Libya, said that for decades, the Middle East Peace Process has been awaiting a successful conclusion.
"When our neighbours are experiencing problems like the ones today – in economic, social, financial and security terms, their echo resonates far beyond the region as we are witnessing in the migrant and refugee crisis."
Zaharieva, paying tribute to the holding of the conference, expressed appreciation for the opportunity to bring together Southern and Gulf partner in an open and frank discussion on topics with a direct impact on mutual security and well-being.
"We commend Greece's initiative and its relentless continuous efforts to organize this forum as a platform for dialogue not only on the current problems in the wider Eastern Mediterranean but also to create and enable the positive agenda for inclusive cooperation," she said.
The conference is a follow-up to Greek Foreign Minister Nikos Kotzias' initiative, which was inaugurated in September 2016 in Rhodes with the aim of establishing a forum that will deal with the current problems of the wider region of the Eastern Mediterranean and create a positive agenda for cooperation among the participants.
The theme of the May 2017 Conference is "Live and Work Together in Peace and Stability". The proceedings are structured around four themes – common challenges of the region, education, culture and environment./ΙΒΝΑ