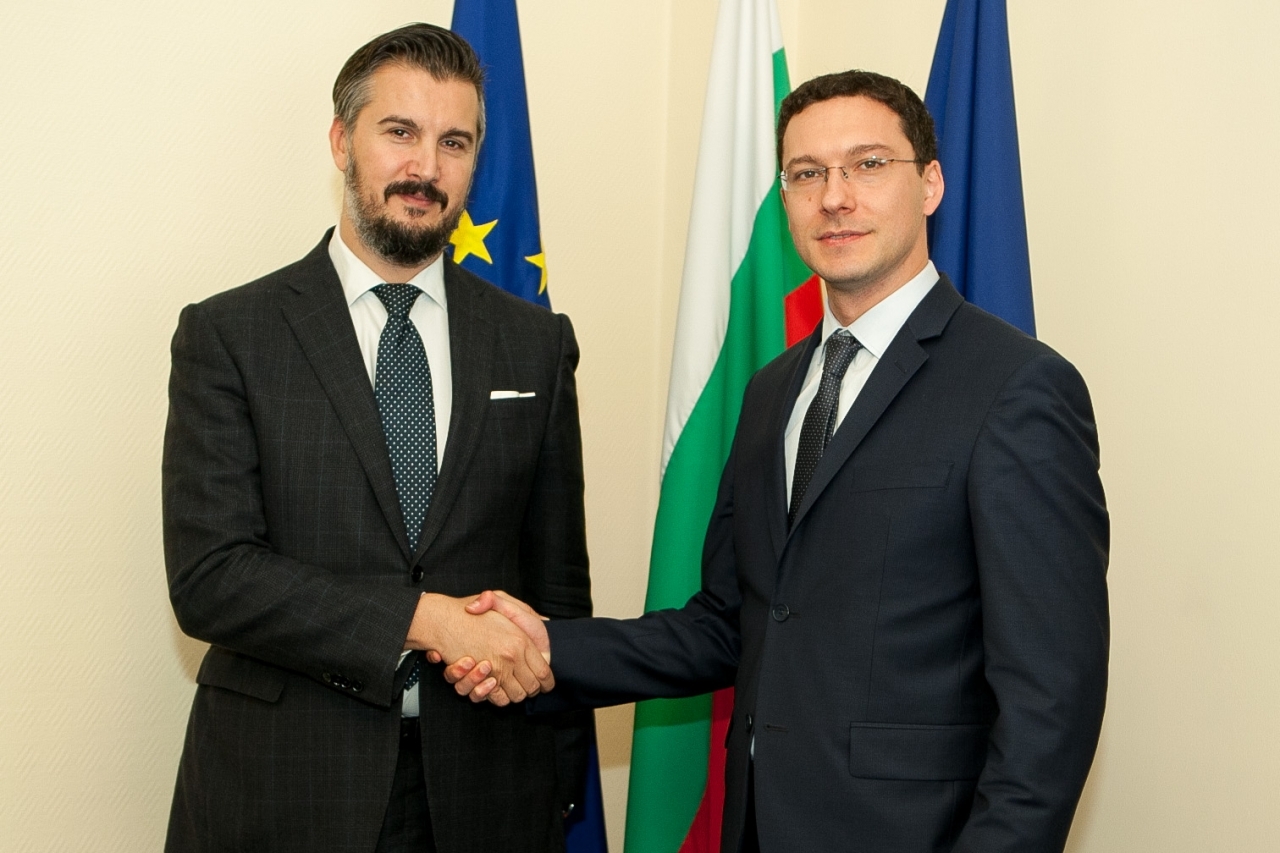 By Clive Leviev – Sawyer of The Sofia Globe
The countries of the Western Balkans should not be discouraged and should actively proceed with the reform process in line with European Commission recommendations, Bulgarian Foreign Minister Daniel Mitov said, against a background of the new EC's policy that there will be no EU enlargement during the EC's five-year term.
Mitov was speaking after meeting Aleksander Pejovic, State Secretary at the Ministry of Foreign Affairs and European Integration of Montenegro and Chief Negotiator for Montenegro's Accession to the EU.
Bulgaria highly appreciate the efforts of the Montenegrin government and the progress towards EU accession, Mitov said at his meeting with Pejovic, a statement by the Foreign Ministry in Sofia said.
Mitov and Pejovic noted the excellent bilateral cooperation based on the Memorandum for Cooperation in the field of European and Euro-Atlantic integration, the Foreign Ministry statement said.
They underlined their mutual desire to continue and further extend the areas of cooperation between the two countries.
Montenegro appreciates Bulgaria's support and is committed to continue working towards strengthening the bilateral co-operation in the field of European and Euro-Atlantic integration, Pejovic said.
One of the key priorities of the government is the membership of the EU and Nato as these serve as a guarantee of stability and security to the country and the region, he said.
On enlargement, Mitov said that all candidate countries have a chance, and Montenegro has made big progress on the road, beginning with the accession negotiations with the EU.
The two also discussed specific measures that Montenegro is undertaking to make up for the delays of some legislative reforms and in fighting corruption and organized crime.
It takes political consensus to allow time for the new legislation to show its effect, Mitov said.