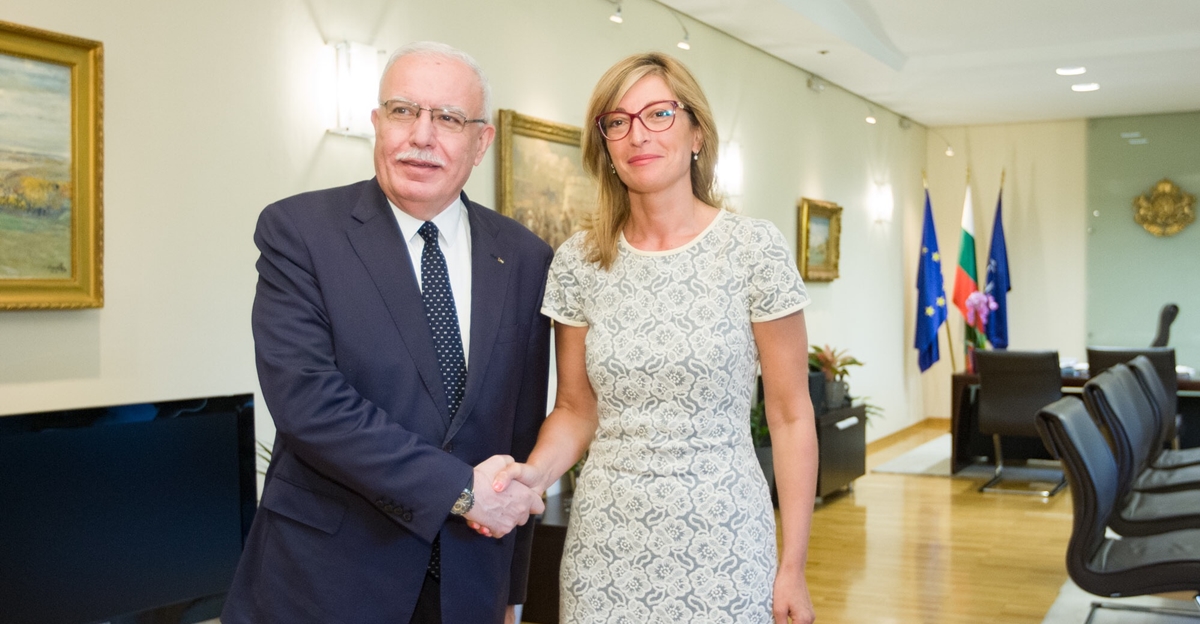 The current standstill in the Middle East Peace Process is cause for serious concern, Bulgarian Foreign Minister Ekaterina Zaharieva said on September 2 in talks in Sofia with the foreign minister of the Palestinian authority, Riyad al-Maliki, according to a Bulgarian Foreign Ministry statement.
"As a result of the lack of political perspectives, we may witness new outbreaks of violence and tension in both Gaza and the West Bank," Zaharieva said.
She said that the resumption of open and direct negotiations between the two countries, as well as compliance with the Oslo and Paris international agreements, was at the heart of the solution.
Bulgaria and the EU reaffirmed their support for finding a solution to the Palestinian-Israeli conflict in accordance with the principle of the two countries co-existing in peace and security, the Bulgarian Foreign Ministry said.
"We call for refraining from any action that may worsen the situation in the region," Zaharieva said.
The statement quoted Al-Maliki as saying that security and peace between Palestine and Israel affect not only the region but the whole world. He thanked Bulgaria and said that the country "could be a bridge in relations between Israel and Palestine".
"We have many years of co-operation in education. More than 5000 Palestinians have graduated in Bulgaria and they are the bridge between us," Zaharieva said.
The meeting also discussed the possibility of a Bulgarian consul visiting Ramallah twice a week in order to facilitate the issuance of visas for Palestinians.
The two ministers agreed to hold the first meeting of the Bulgarian-Palestinian Cooperation Commission next year. It will review all agreements signed between the two sides and establish a clear agenda for future co-operation, the Foreign Ministry said./ibna