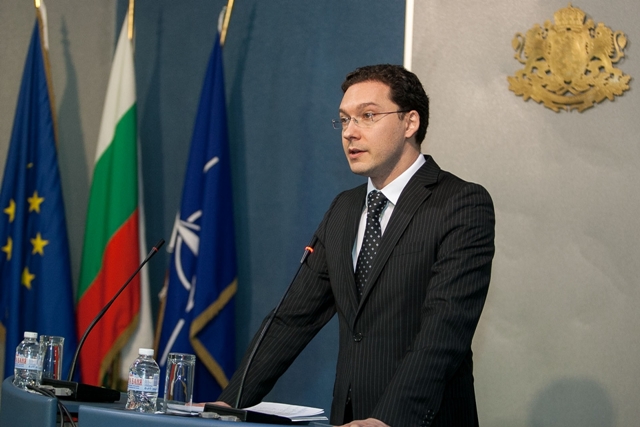 Sofia, February 17, 2015/ Independent Balkan News Agency
By Clive Leviev-Sawyer of The Sofia Globe
Bulgaria is concerned about the lack of dialogue between the government and opposition in FYR Macedonia and will find a way to address that concern, Bulgarian Foreign Minister Daniel Mitov said on February 17, according to local media reports.
Mitov will visit Skopje by the end of the week and will hold talks with his counterpart Nikola Poposki on preparations for signing a bilateral good neighbourly relations agreement between the countries, as well as other bilateral issues.
The most recent uproar in politics in FYR Macedonia has involved allegations by the opposition of large-scale unlawful surveillance by the government, which the government denies amid much mutual recriminations.
As to relations between Sofia and Skopje, a continuing theme in recent years, through a succession of elected and caretaker governments of Bulgaria, has been the urging of the neighbouring country to finalise the drafting and signing of an agreement on good neighbourly relations,which Sofia emphasises is key to Skopje's European prospects.
Separately, addressing a briefing to mark progress in his portfolio in the just more than 100 days that the current centre-right government has been in office, Mitov said that it was vital for Bulgaria to construct its interconnectors with Romania and Greece, so that the gas flow is secured and Bulgaria could serve as a natural gas transiting country.
"Slovakia has its idea how to receive gas, which goes through Bulgaria and other countries in the south-to-north direction. Bulgaria must have clear intentions about the construction of a gas pipeline to Varna. This is of vital importance, so that Bulgaria can be sure whether its ideas can be achieved," Mitov said, according to a report by local news agency Focus.
He saidthat he would insist on the natural gas diversification not only of the sources, but of the routes, emphasising that the EU must be aware that Bulgaria would defend its role as a gas transiting country.
"Apart from the connectivity, Bulgaria will also aim at retaining its importance as a transit country. And here I talk not only about natural gas, but about electricity, too. Bulgaria can become a serious exporter of electricity. We are currently making estimations what should be done, so that Bulgaria fulfils this potential," Mitov said.
Mitov told reporters that as a result of the government's active foreign policy, three key visits to Bulgaria had taken place within a month, proof of Bulgaria's increasing importance and an assessment of the course that has been taken in the government's foreign policy.
The visits were those by US secretary of state John Kerry, UK foreign secretary Philip Hammond and Nato Secretary General Jens Stoltenberg. This week, the country also was visited by Ukraine's foreign minister, and last week by the Austrian foreign minister.