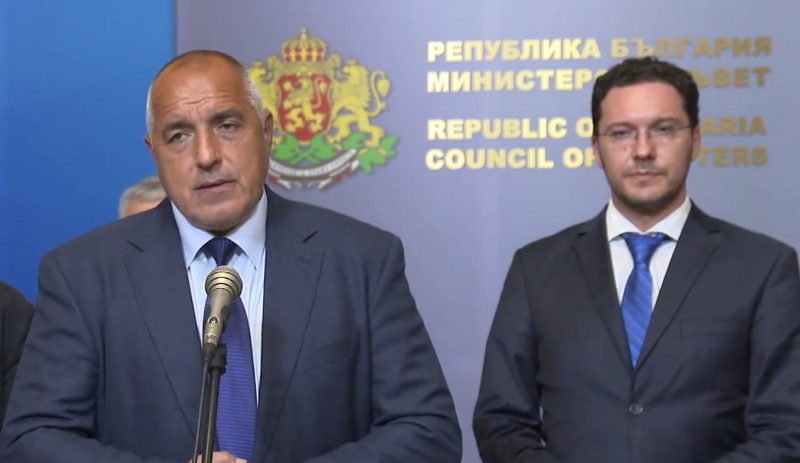 Sofia, August 31, 2016/ Independent Balkan News Agency
By Clive Leviev-Sawyer of The Sofia Globe
Bulgaria has done nothing but defend the common EU migration policy in its talks with Turkey, and Prime Minister Boiko Borissov cannot be criticised for conducting active bilateral dialogue with that country, Foreign Minister Daniel Mitov said on August 31.
Mitov was speaking against a background of Borissov's successive visits to Istanbul and Berlin, where he held talks, respectively, with Turkey's president and prime minister and Germany's chancellor on the migration crisis.
Borissov has conveyed to German chancellor and the EU his insistence that a deal on a readmission agreement on refugees and the lifting of visas for Turkish citizens, scheduled to be discussed by EU leaders in October with a view to possible endorsement, should go ahead.
Bulgarian media have claimed that Borissov is carrying out a form of shuttle diplomacy as a "mediator" between Turkey and the EU on the migrant crisis. The Bulgarian Prime Minister has underlined his view that if the Turkey deal does not go ahead, his country and Greece – and by extension to the EU – could face a flood of refugees and migrants from across the Turkish border.
Speaking in a television interview, Mitov said that no month is tranquil in terms of migration flows from Turkey to Bulgaria, which made Borissov's visit to Istanbul last week of utmost importance to Bulgaria.
Mitov said that Bulgaria would seek co-operation from the Turkish authorities to refine some practices of border security.
He added that Bulgaria's fence along the Turkish border would be completed 100 per cent.
Meanwhile, at a scheduled Cabinet meeting on August 31, Bulgaria's government was to vote amendments to the law governing the State Agency for Refugees, permitting the gating of refugee centres.
This is seen as a consequence of a riot this past Sunday in a refugee centre in Harmanli, to which the Bulgarian authorities have responded with a curfew and increased police enforcement.
The agency has prepared amendments to the law on asylum, providing for restriction of movement of people during the procedure for granting international protection.
Mitov said that Europe must act as one to deal with the migrant crisis.
Mitov: "Prime Minister Borissov decided to take certain steps in our bilateral relations with Turkey. In no way Bulgaria has done anything but defend the EU common European migration policy, but at the same time we cannot afford to ignore the risks and dangers both in bilateral cooperation level and within the EU.
"The Prime Minister cannot be criticized for having active bilateral dialogue with Turkey. On the contrary, our membership of Nato and the EU does not override the functions of the nation state, and this is clear," the Bulgarian Foreign Minister said.
"We must act to ensure their own security and the security of all other member states. Currently Europe has done a lot of work. Trouble is, that it wakes up after the crisis was already not only ripe, but had become a threat. Then they began to take action. Anyway, now currently we must respond proactively to any potential risks before they became a threat," Mitov said.