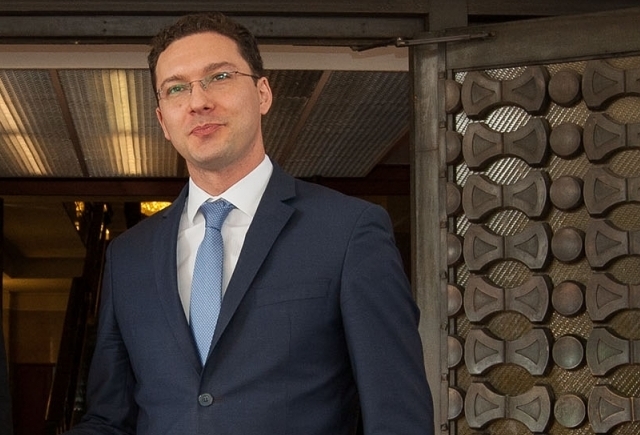 Bulgarian Foreign Minister Daniel Mitov says that no responsible political should bring into question the current borders between countries in the region – a response to political criticism that Bulgaria has not so far reacted to statements by Turkish president Recep Tayyip Erdoğan seen as laying claim to regions inhabited by his compatriots.
Erdoğan, in a speech at the University of Rize, called – for the second time in recent weeks – into question the borders of Turkey as set by the Treaty of Lausanne.
Translations of the speech circulated on the internet were interpreted as implying that the Turkish president wanted to lay claim   to Greece's Thrace, Thessaloniki, Aegean islands and the whole of Cyprus, as well as part of Bulgaria, Georgia, Syria and a large part of Iraq.
In September, he had offended Greece by indicating that Ankara "gave away" Aegean islands to Greece.
In Rize, he said: "Turkey has always embraced with open arms all the oppressed and victims, and never left its kinsmen alone," he said. "We of course show respect for physical boundaries, but we cannot draw boundaries to our heart, nor do we allow it," he declared. "Turkey cannot turn its back on Aleppo. Turkey cannot disregard its kinsmen in Western Thrace, Cyprus, Crimea and anywhere else."
Mitov said that he had been acquainted with a precise translation of what Erdoğan said at the opening of the school year in Rize. Erdoğan did not mention Varna, as alleged, nor talk about referendums, Mitov said, referring to allegations that Erdoğan had spoken about a "referendum in Western Thrace".
Erdoğan made a clear distinction between state borders in the region that he says he respects and so-called "borders of his heart," Mitov said, adding that he could not comment on the borders of the heart of Mr. Erdoğan.
"What could worry us, however, it is the apparent mismatch of borders of the Republic of Turkey and the borders of the heart of its president."
Mitov said that the state borders are final and everyone the region had committed themselves to observe them through international treaties./IBNA