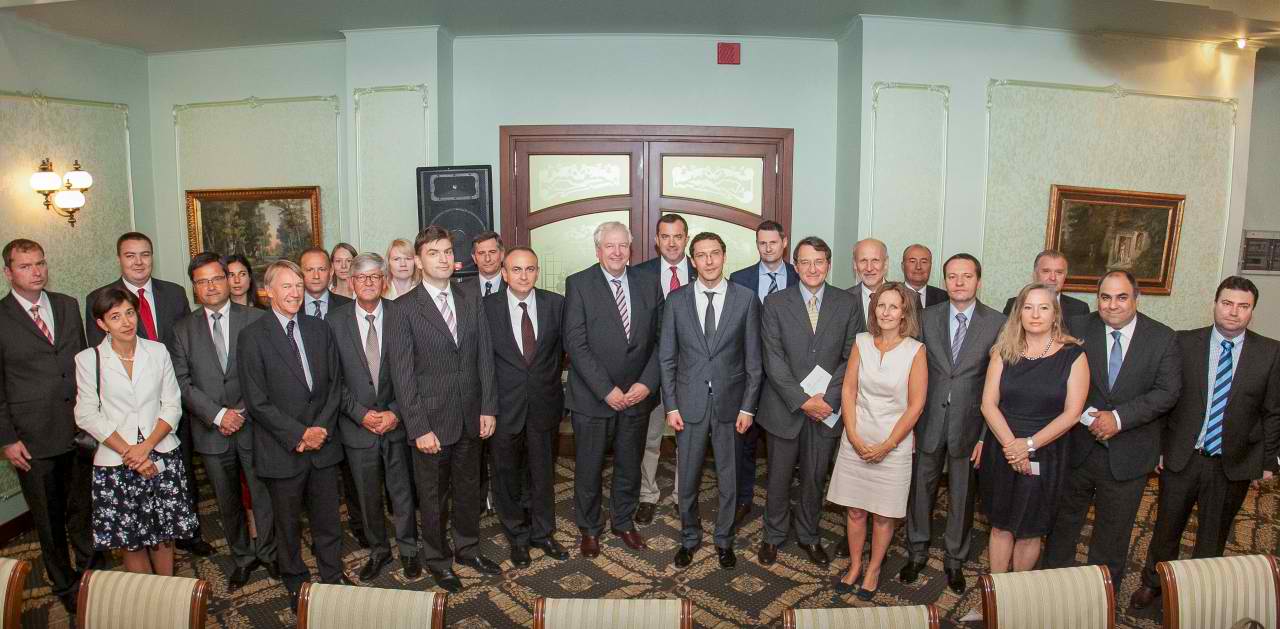 By Clive Leviev-Sawyer of The Sofia Globe
Bulgaria's nomination of its incumbent European Commissioner, Kristalina Georgieva, for a second term – but this time as EU foreign policy chief – was discussed at a meeting between caretaker Foreign Minister Daniel Mitov and EU ambassadors in Sofia, the Foreign Ministry said.
Bulgaria belatedly nominated Georgieva, a step taken by the caretaker cabinet at its first sitting, after internal squabbling earlier when the now-departed Bulgarian Socialist Party administration tried to push forward a candidate of its own.
Georgieva won support among influential EU countries to become EU foreign policy chief in the Juncker European Commission that will take office in November. However, a July meeting of EU leaders failed to resolve the question of the appointment and it has been left – along with other EC portfolios – for them to decide at a special meeting on August 30.
Mitov told an August 19 meeting of EU ambassadors to Bulgaria that besides her management skills, Georgieva has excellent knowledge of the geopolitical situation in the world, has won the trust of the majority of leaders of many countries and could immediately start to work as EU foreign policy chief, the Foreign Ministry statement said.
"We are aware that the decision depends on many party and national balances, but we believe that this is an excellent candidate," Mitov said.
A day earlier, at a briefing introducing senior members of his team, Mitov named support for the nomination of Georgieva as EU foreign policy chief as among the priorities of his ministry.
He said that the foreign ministry was already working on achieving this goal in co-ordination with Bulgaria's EU partners.
At the special European Council on August 15, attended by Mitov, several bilateral talks on the subject had been held, he said.
"Commissioner Georgieva enjoys an outstanding reputation in Europe that she has built up," according to Mitov, who said that there was no doubt that she would get a "more serious portfolio" in the next European Commission.
Separately, Bulgarian-language website Mediapool said that according to "unofficial information" there was a possibility that Georgieva would be handed the environment portfolio in the Jean-Claude Juncker EC.
"When we talk about the post of High Representative for foreign policy, things are little more complicated. They depend on many factors beyond the control of Bulgarian diplomacy," Mitov was quoted by Mediapool as saying.