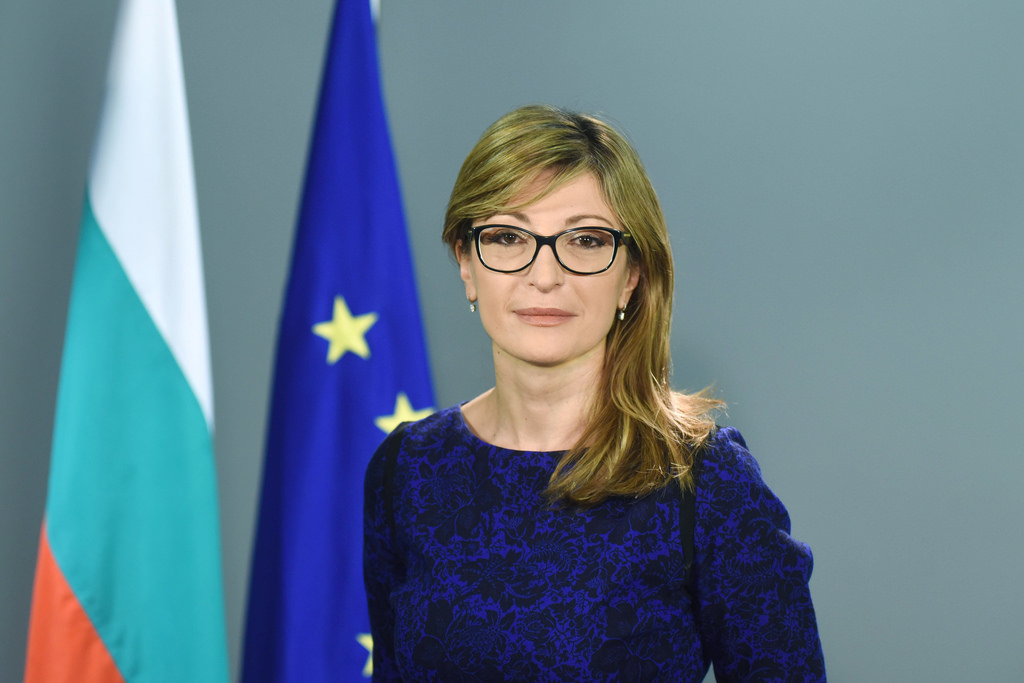 Bulgaria's coalition government is stable and an intended vote of no confidence by the opposition Bulgarian Socialist Party will fail, Foreign Minister Ekaterina Zaharieva said on June 13.
The BSP said on June 12 that it would table a motion of no confidence in Prime Minister Boyko Borissov's coalition government on the grounds of security issues.
The party has not specified what these issues are, but there have been a number of high-profile controversies recently, such as an episode in which an escapee from jail was not found for weeks, instead dying in a shootout with another criminal, posthumously revealed to be a police informer.
The government also has been criticised after a fatal helicopter crash in which two pilots died when an ageing Soviet-made helicopter fell to the ground, allegedly the result of a technical failure. The accident has again revived deep concerns about the outmoded and under-equipped state of Bulgaria's armed forces.
Zaharieva said in the interview with bTV that the BSP sought a motion of no confidence now because it wanted to divert attention from Bulgaria's successes during its Presidency of the Council of the EU. The Bulgarian six-month EU Presidency comes to a close on June 30.
Asked if there would be a shake-up in the government after the end of the Bulgarian EU Presidency, she said that this was a question that only Prime Minister Borissov could answer.
In the interview, Zaharieva welcomed the name agreement between Athens and Skopje, though she added that she had not seen the full text of the agreement…. / ΙΒΝΑ