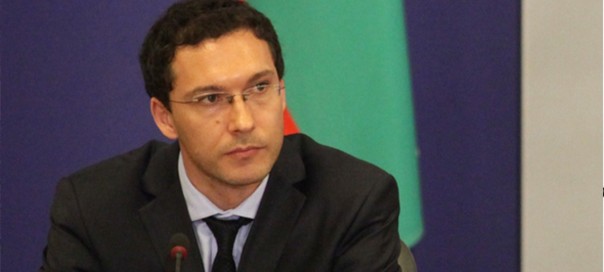 Sofia, January 26, 2016/Independent Balkan News Agency
By Clive Leviev-Sawyer of The Sofia Globe
Bulgarian Foreign Minister Daniel Mitov (photo) has asked the State Agency for National Security to investigate the leaking to the media of a classified cable sent to the Foreign Ministry about Bulgarian UNESCO head Irina Bokova.
The cable, according to a report in mass-circulation daily 24 Chassa on January 25, conveyed that Michael Worbs, Germany's ambassador to UNESCO and the chairperson of the organisation's executive board, spoke of the possible need for an election of a new head of UNESCO should Bokova become UN Secretary-General.
According to the report, Worbs held that many countries were surprised at Bulgaria's lack of a clear position on who will be the country's candidate for UN Secretary-General. The delay in clarity could interfere with the normal functioning of UNESCO, the cable reportedly said.
This was a reference to media reports that Bokova, who reportedly had the backing of the 2013/14 Bulgarian Socialist Party-Movement for Rights and Freedoms government in its final days, has not yet been the subject of a formal nomination by the current Bulgarian government, while there have been several reports that Sofia might instead nominate Kristalina Georgieva, vice-president of the European Commission in charge of the EU budget.
The 24 Chassa report said that the cable said that an informal meeting of the UNESCO executive board had been told that Bokova had the support of both permanent and non-permanent members of the UN Security Council to be the next Secretary-General.
The daily said that the cable had been sent by the Bulgarian delegation to UNESCO and had been received by the Foreign Ministry last week.
Foreign Ministry spokesperson Bettina Zhoteva was quoted by bTV as confirming that Mitov had asked SANS to investigate because the leaking of the cable was a threat to national security.
The Bulgarian government has been the subject of calls from socialist minority party ABC, led by Georgi Purvanov and a participant in the coalition government, to formally nominate Bokova as soon as possible. Should this not happen, ABC could reconsider its participation in the government, Purvanov has said.
At an ABC news conference some days ago, reporters were told that Bokova had the support of all five permanent members of the UN Security Council.
A similar call to swiftly publicly confirm a Bokova candidacy came from the opposition Bulgarian Socialist Party. Bokova's background was with the BSP, whose vice-presidential candidate she was in the 1996 presidential elections in Bulgaria.
Some days ago, Mitov said that Bulgaria would make known the name of its nominee to be UN Secretary-General at a time most propitious for success.