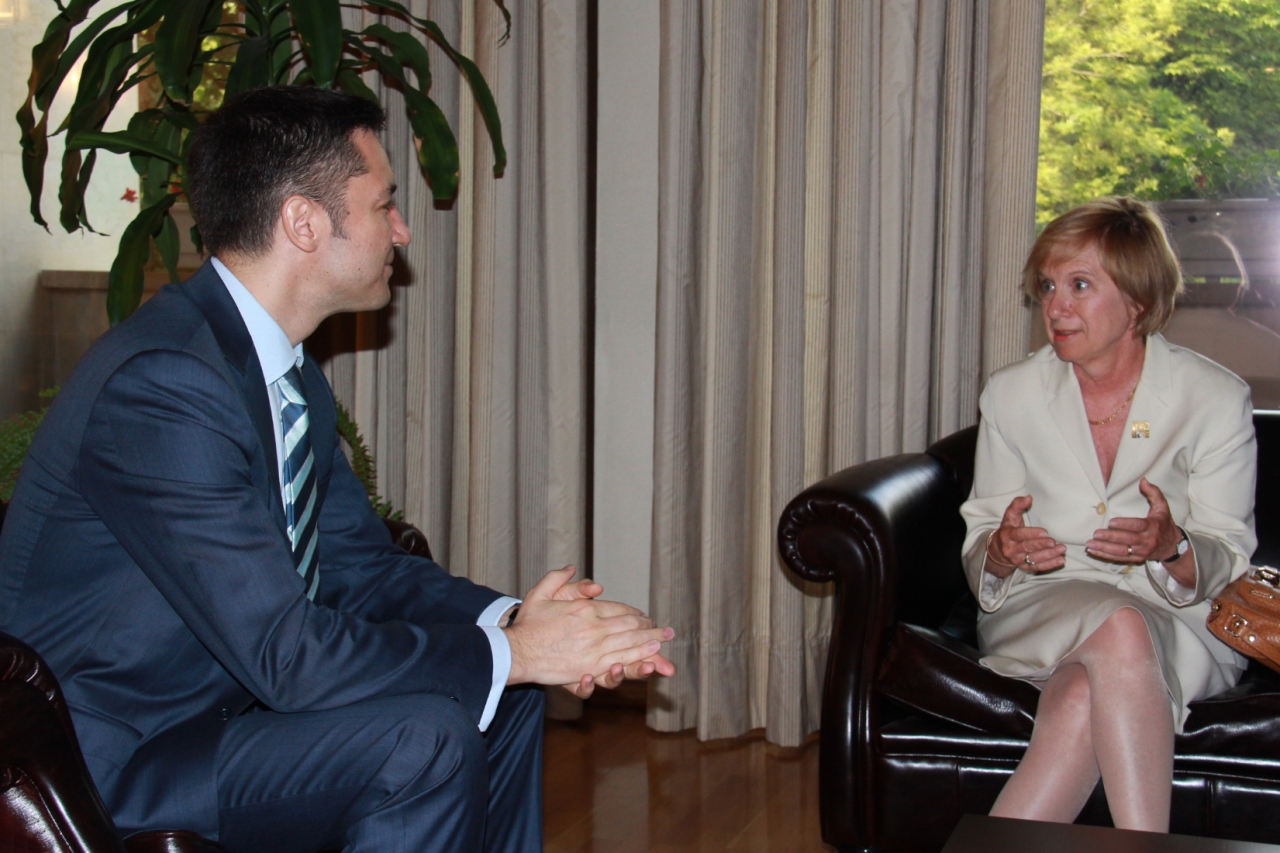 By Clive Leviev – Sawyer of The Sofia Globe
In a series of meetings, Bulgaria's new Foreign Minister Kristian Vigenin has been assuring ambassadors of countries with a special interest in the issue that Sofia has not changed its position on linking Hezbollah to the July 2012 terrorist attack on Israeli tourists at Bourgas Airport.
In recent days, he has held talks with Israeli ambassador Shaul Kamisa-Raz, US ambassador Marcie Ries and was scheduled also to meet Jonathan Allen, ambassador of the UK, the latter country currently pressing the European Union to include Hezbollah's military wing on its list of terrorist organisations.
The assurances that Vigenin has been issuing followed a June 5 interview that he gave to public broadcaster Bulgarian National Radio in which Vigenin was quoted as saying that it was important that the EU decision should not be based only on the bombing at Bourgas Airport "because I think the evidence we have is not explicit". "There is an indication that it is possible (that Hezbollah was responsible for the terrorist attack) but we cannot take decisions with important consequences for the EU based on indirect data,"  he said.
Reports of the statements caused international coverage, picked up by the media in the US, UK, Israel and Muslim world in which they were interpreted as a backtrack on the statement made by the former government in Bulgaria in February.
Declaring an organisation to be terrorist requires consensus among all member states of the EU. Discussions on the issue began formally earlier in June and are set to continue.
Already, under the caretaker government headed by diplomat Marin Raykov from March until late May, Bulgaria had said that it was presenting its evidence and leaving the EU states to come up with a decision which it would support.
But the Bulgarian Socialist Party of which Vigenin is a member had, months before coming into government, taken a reserved position on the issue, expressing concern that linking the attack to Hezbollah could endanger Bulgaria's national security.
Meeting US ambassador Ries on June 11, Vigenin "gave an assurance that the position of Bulgaria in connection with the results of the investigation into the bombing attack at Sarafovo remains unchanged and said that the country wanted to accelerate the process of gathering additional evidence from foreign partners, from whom Bulgaria has requested legal assistance in the case," a statement by Bulgaria's Foreign Ministry said.
As with his meeting with the Israeli ambassador the previous day, at the meeting with the US envoy the strong relations between Bulgaria and the US were underlined, including in the field of co-operation against terrorism.
(Photo of Vigenin and US ambassador Ries: Foreign Ministry)