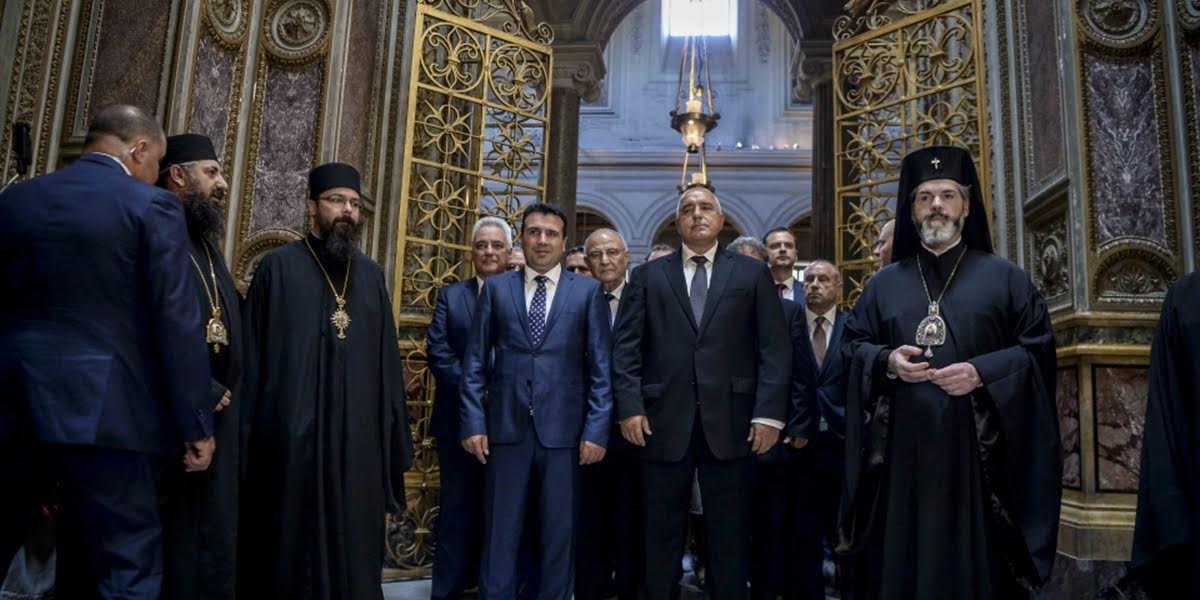 Meeting in Rome, the Prime Ministers from Sofia and Skopje have discussed the possibility of Bulgaria allowing the former Yugoslav republic to use its diplomatic representations abroad where it does not have its own.
This was disclosed on May 25 by Bulgarian Foreign Minister Ekaterina Zaharieva in an interview with public broadcaster Bulgarian National Television.
The possibility was discussed informally by Boyko Borissov and Zoran Zaev, she said.
Borissov and Zaev are together in the Italian capital for two days, jointly celebrating – in a historic first – May 24, the day of Saints Cyril and Methodius and Slavonic language and literature.
On May 24, they made the traditional visits to sites at the Vatican sacred to the traditions of the saints and commemorations of the day. In previous years, the two countries would send official delegations to Rome, but always with separate itineraries.
The change to joint celebrations comes against the background of officially cordial relations, in which a turning point has been the long-awaited ratification of a treaty of good neighbourliness.
Zaharieva said that the possible use of diplomatic representations of Bulgaria by its neighbouring country was a further sign of the rapprochement.
"Bulgaria and the Republic of Macedonia have shown that holidays should be celebrated together rather than cause discord," Borissov said on May 24, as reported by news agency BTA.
Zaev said that by marking the Day of Slav Letters together, fYROMacedonia and Bulgaria have confirmed their true friendship…. / IBNA