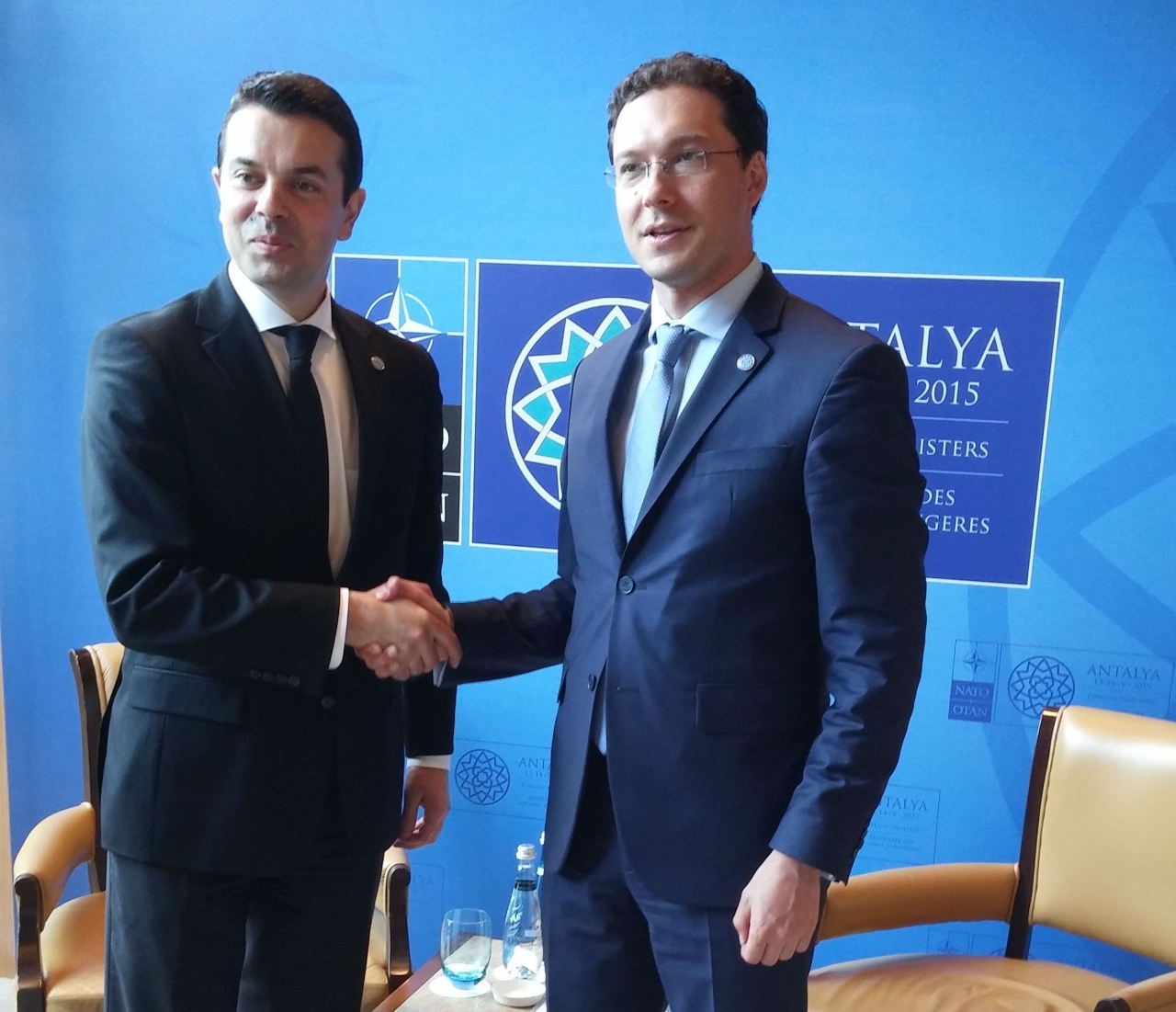 Sofia, May 14, 2015/ Independent Balkan News Agency
By Clive Leviev-Sawyer of The Sofia Globe
Bulgarian Foreign Minister Daniel Mitov has again emphasised to his Macedonian counterpart Nikola Poposki the necessity for clarity on the circumstances that led to the events in Kumanovo, the Foreign Ministry in Sofia said.
Mitov made the call face-to-face in talks with Poposki at the meeting of Nat foreign ministers, held in Antalya, Turkey, on May 13.
Poposki informed Mitov on the current situation in Macedonia, the Bulgarian Foreign Ministry statement said.
"Mitov once again emphasised that it is necessary to clarify the circumstances that have led to the events in Kumanovo," the statement said, referring to the May 9 and 10 clash that left eight police and 14 members of an armed group dead.
With regard to the political crisis in FYR Macedonia, Mitov underscored the need to resume the dialogue between the government and the opposition.
There is an urgent need to restore confidence in the institutions and the rule of law, which is the sole responsibility of the country's government, Mitov told Poposki. Of key importance is the preservation of the civil and ethnic peace, he said.
Mitov said that the aspiration of the Former Yugoslav Republic of Macedonia to join the EU requires decisive reforms which cannot be further postponed.
Poposki emphasised that for his country there is no other alternative but the implementation of reforms, the Bulgarian Foreign Ministry said.