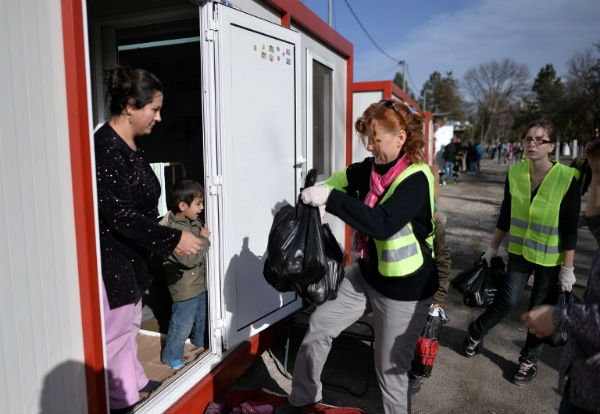 Sofia, September 15, 2015/ Independent Balkan News Agency
By Clive Leviev-Sawyer of The Sofia Globe
There is no probability of a migrant redistribution centre being opened in Bulgaria, Foreign Minister Daniel Mitov said on September 15.
Bulgaria was insisting that such centres should be opened outside the borders of the European Union, Mitov told reporters, adding that this was the stance of most EU member countries.
"These are proposals [things concerning which] cannot happen. This was a proposal coming from a politician who is not a special factor in the EU currently. We insist on refugee and migrant centres being outside the EU borders. This is also what large part of EU countries think," Mitov said.
Bulgaria would support a proposal for the distribution of migrants in the EU but only as a temporary, not a permanent measure, Deputy Prime Minister and Interior Minister Roumyana Buchvarova said in Brussels, on September 14, ahead of a meeting of EU interior ministers which failed to achieve consensus on a migration redistribution quota system.
Bulgaria believed that the most important thing in this situation is to find solutions for better management of the migration processes and the resulting crisis, she said. Bulgaria would support a solution that addresses this.
"We realize that at this stage there is hardly a perfect solution that meets the requirements of all countries. But it is still better to have a solution," Buchvarova said.
She said that if there was a decision on relocation, then Bulgaria would support it.