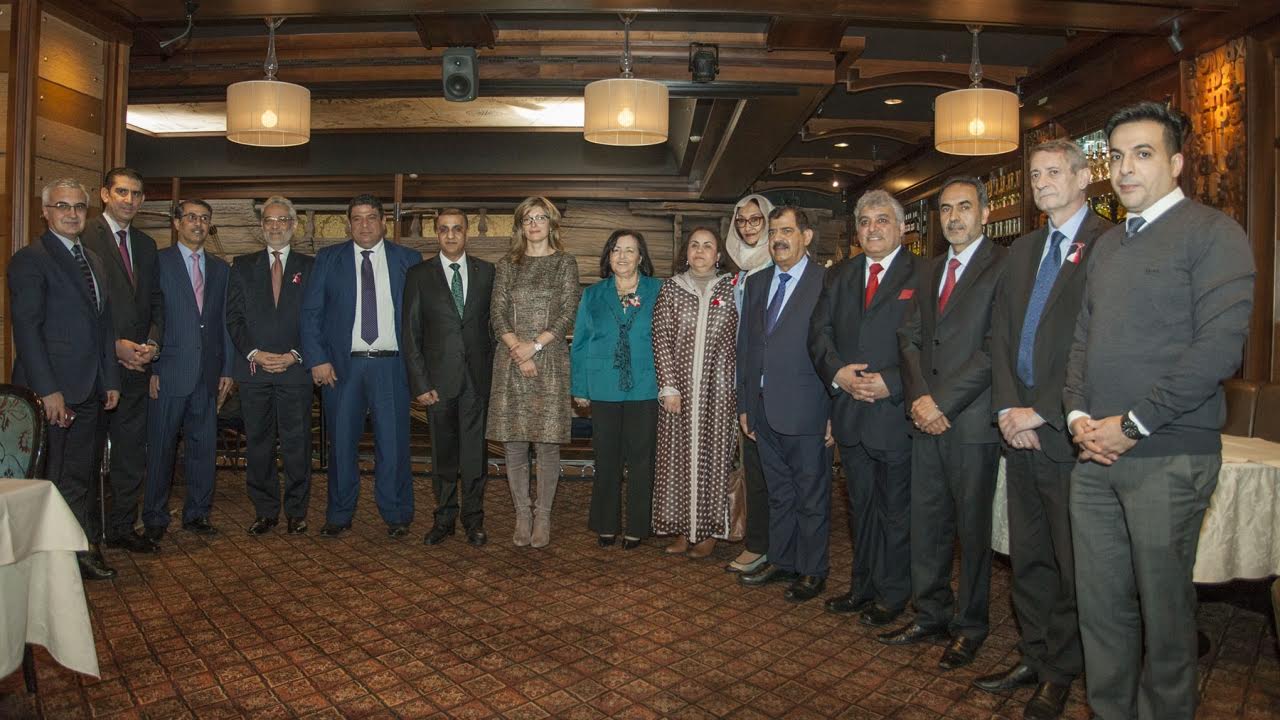 The opportunities for successful co-operation with Arab countries in trade, engineering and investment, energy and tourism are enormous, Bulgarian Foreign Minister Ekaterina Zaharieva said at a meeting with ambassadors of Arab states in Sofia.
A Foreign Ministry statement quoted Zaharieva as saying that Bulgaria's trade with the countries of the Arab region added up to only about $2 billion, "which is very little considering the background of the huge potential".
"Bulgarian companies and specialists are well known among our Arab partners, and the memories of them in these countries are entirely positive," Zaharieva said.
The ministry's statement said that the working lunch with Zaharieva was attended by the ambassadors of Palestine, Sudan, Algeria, Kuwait, Qatar, Morocco, Egypt, the UAE, Yemen, Libya and the charge d'affaires of the embassies of Saudi Arabia and of Iraq.
Zaharieva said hat, alongside the development of the relations with the Western Balkan countries, which Bulgaria has taken as its national priority and as a priority of the Bulgarian EU Council Presidency, it has also set itself the goal of actively working for the revival of the traditionally good relations with the Arab world.
"I think the results of the work on the implementation of this task are already visible," she said.
"In recent months, we have made several significant visits, some of which, historically, others have been postponed for decades.
Prime Minister Borissov's visit to the Kingdom of Saudi Arabia is unprecedented, we are actively preparing high-level visits to Kuwait, and on Thursday the Emir of Qatar arrives on a visit to Bulgaria.
"At the end of March, President Roumen Radev will visit Israel and Palestine. Despite the intense agenda of the EU Council Presidency, we were able to exchange visits with my colleagues from Sudan, Saudi Arabia and Kuwait, we already have agreed dates for visits to my Algerian counterpart in March in Sofia and mine to Oman on April 12, I hope in the very near future to negotiate dates for those with Egypt and Morocco," she said.
"Our vision is not limited to single visits – it is long-term and strategic. It is also no coincidence that we are also working on the opening of new diplomatic missions."
The statement said that Zaharieva and the ambassadors also discussed current conflicts in the region, including the war in Syria, the conflict in Yemen and the crisis in Libya.
Special attention was paid to the prospects of the Middle East peace process, which was identified as one of the key issues for the countries of the region.
Given the challenges facing the countries of the Middle East and North Africa and the serious global impact of regional conflicts, Zaharieva emphasised that a lasting recovery of security and stability in the region must be among the top priorities of today's policy, the statement said…/IBNA