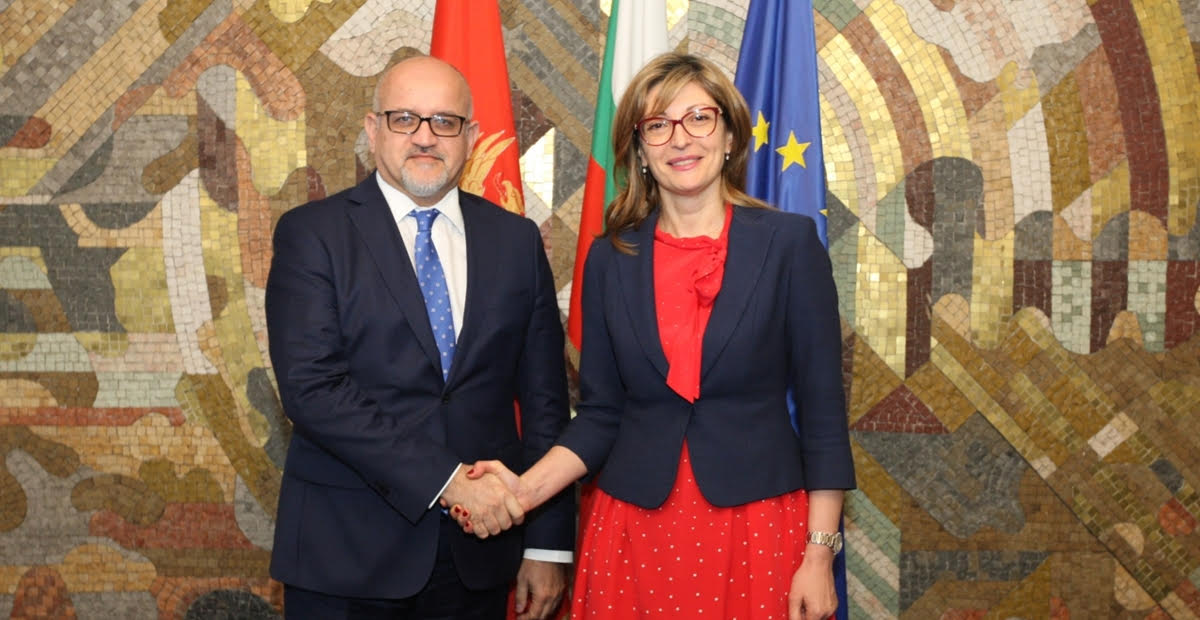 If the reforms continue at the same pace, 2025 is a very realistic date for Montenegro to join the European Union, Bulgarian Foreign Minister Ekaterina Zaharieva said in Sofia on April 3 at a meeting with her Montenegrin counterpart.
Zaharieva told Srdjan Darmanović: "You have our full support for opening the remaining three negotiation chapters by the end of the year".
She added her congratulations on the signing of the border delimitation treaty with Kosovo, a Bulgarian Foreign Ministry statement said.
Darmanović is on a two-day visit to Bulgaria at the invitation of Zaharieva. He will also hold talks with President Roumen Radev and National Assembly Speaker Tsveta Karayancheva.
"I thank Ekaterina Zaharieva for the help and support. I am sure that with joint efforts we can achieve results even before 2025. The good results of the Bulgarian presidency (of the EU) are already visible," said Darmanović, who paid tribute to the fact that Bulgaria had managed to put the topic of the Western Balkans high on the European agenda.
Zaharieva said that Bulgaria had consistently supported the position that the progress of each country in the process of European integration should be based on its own merits.
"Montenegro once again has shown a responsible attitude to its neighbours. In the Balkans, we have to show that we can resolve our issues between us on our own," Zaharieva said, pointing to the Montenegro – Kosovo border agreement.
Darmanović expressed for the support, including at the expert level, which Bulgaria offered to his country in terms of its European perspective.
"It will not be an exaggeration to say that Bulgaria is among our most loyal friends on our European path. We appreciate this and we are grateful," he said.
The forthcoming visit to his country by Prime Minister Boyko Borissov would confirm the good and constructive relations, he said…. / IBNA
Photo: Bulgarian Ministry of Foreign Affairs