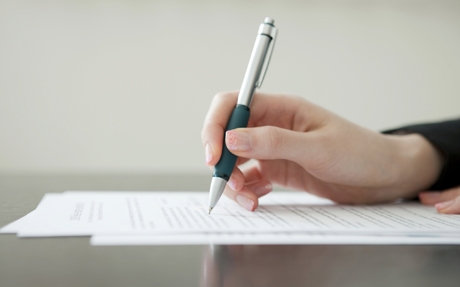 By Clive Leviev-Sawyer of the Sofia Globe
The cost of filing paperwork required by Bulgarian regulations stands at 3.4 billion leva (about 1.7 billion euro) each year, according to the Institute for Market Economics (IME) think-tank in Sofia.
IME's calculations are based on the data made available by the country's Economy Ministry, which, over the past four years, has hired consultants to evaluate the impact of the regulatory burden on Bulgaria's firms.
The figure includes the direct financial burden, as well as associated costs such as labour, time and paper (since many Bulgarian institutions still require paper copies of various filings).
The surveys focused on 35 laws, a small fraction of more than 300 pieces of legislation in effect, but the list includes the most regulation-intensive acts, such as the Social Insurance Code and the Labour Code, the Tax Insurance Procedure Code, as well as the VAT, excise duties and corporate tax laws.
IME suggested that the cost of filing regulatory notifications could be reduced by 453 million leva by simplifying filing instructions, removing some regulations and the filings required to comply, and allowing certain filings to be made entirely electronically or online, among others.
The bulk of these savings, according to the think-tank's calculations, would come from reduced costs in filing mandatory disclosures under the Social Insurance Code (272.6 million leva) and the Excise and Tax Warehouses Act (104.1 million leva).
Although some sections of Bulgaria's state administration have shown signs of understanding the need to reduce the red tape burden on businesses, the prospect that Bulgaria's next government will pursue reforms in that sense was an unlikely one, IME said.
"The approach by the government and MPs is, without exception, to react to problems in the public life by introducing more regulations, rules, laws and requirements. Even if there is some simplification in certain areas or by certain institutions, that is invisibly compensated by the disgraces in other areas," IME said.
Furthermore, the red tape held additional invisible costs in lost opportunities, stifling the creation of new enterprises and new jobs by imposing high costs of complying with existing regulations, the think-tank said.